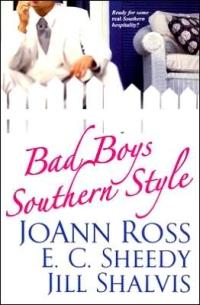 When it comes to pleasure, these bad boys really are hotter than Georgia asphalt . . .
Kensington Brava
June 2006
320 pages
ISBN: 0758214782
EAN: 9780758214782
Trade Size
Add to Wish List

Love Potion #9 by JoAnn Ross
It's bad enough that Hollywood hotshot Sloan Hawthorne's knowledge of Roxi Dupree's witchcraft comes from comic books and fairy tales. What's worse is that she's falling hard for the outrageously sexy hunk. Pretty soon they're both finding that the steamy Savannah nights are perfect for conjuring up some mischievous magic of their own . . .
Midnight Plane to Georgia by E.C. Sheedy
It's what Tracy does best, people-please and generally overwork the word 'yes'. But in love and life it's gotten her nowhere. Tracy's had enough—no more 'yes.' From here on out it's all about her. Colson Jones, hot-eyed and very determined, wants it to be all about her—and he's pretty sure that Tracy will be saying 'yes' again very soon . . .
Fall From Grace by Jill Shalvis
Librarian Janie Mills has never hit a man before, but when the lights go out and the town's leading citizen—now missing for two days—points a gun at her, she doesn't think twice about slugging him. Only when the electricity comes back, she finds an entirely different man on at her feet—P.I. Ryan Peterson. Pretty soon this is one case he's definitely on top of. . . .

Our Past Week of Fresh Picks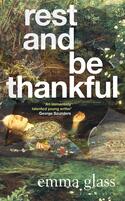 REST AND BE THANKFUL
by Emma Glass
Featured as Fresh Pick on November 26, 2020
A darkly shimmering novel of a nurse on the edge of burnout, by "an immensely talented young writer . . . Her fearlessness renews one's faith Read More »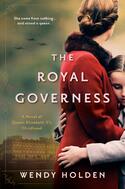 THE ROYAL GOVERNESS
by Wendy Holden
Featured as Fresh Pick on November 25, 2020
Sunday Times bestselling author Wendy Holden brings to life the unknown childhood years of one of the world's most famous figures, Queen Elizabeth Read More »
An Insider's Look Into Raising a Queen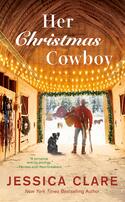 HER CHRISTMAS COWBOY
by Jessica Clare
Featured as Fresh Pick on November 24, 2020
From New York Times bestselling author Jessica Clare comes a Christmas Western filled with holiday cheer.Caleb Watson has been crushing on elementary Read More »
Another strong, sensitive, sexy cowboy hero written by Jessica Clare!
I'm hoping to turn Jessica Clare's Christmas cowboy romances into a yearly tradition!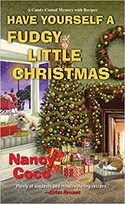 HAVE YOURSELF A FUDGY LITTLE CHRISTMAS
by Nancy Coco
Featured as Fresh Pick on November 23, 2020
Christmas on Mackinac Island brings a flurry of festive activity for fudge shop owner Allie McMurphy—but also a body in a snowbank . . .&nbsp Read More »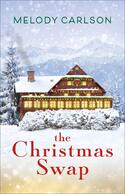 THE CHRISTMAS SWAP
by Melody Carlson
Featured as Fresh Pick on November 22, 2020
All Emma Daley wants this holiday season is a white Christmas. But the young teacher and struggling musician sure can't find that in sunny Read More »
A perfect book to curl up with by the fire and catch some cozy Christmas romance vibes!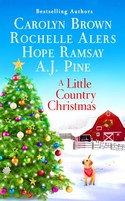 A LITTLE COUNTRY CHRISTMAS
by Rochelle Alers, Carolyn Brown, Hope Ramsay, A.J. Pine
Featured as Fresh Pick on November 21, 2020
From matchmaking carolers to a festive lights competition, four bestselling authors explore the magic of the holidays in these heartwarming small towns.The Perfect Christmas Read More »
Sometimes you have to rediscover the joy of the season.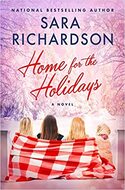 HOME FOR THE HOLIDAYS
by Sara Richardson
Featured as Fresh Pick on November 20, 2020
The Buchanan sisters all share special childhood memories of their Aunt Sassy's beloved Juniper Inn. There, they frolicked in the snow, baked sugar cookies Read More »
It's time for Christmas cheer and a reality check for these sisters.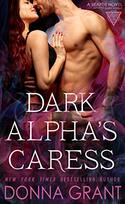 DARK ALPHA'S CARESS
by Donna Grant
Featured as Fresh Pick on November 19, 2020
There is no escaping a Reaper. I am an elite assassin, part of a brotherhood that only answers to Death. And when Death says your Read More »
She becomes the center of his mission!