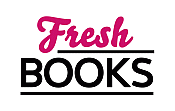 Spring for these books in March
JoAnn Ross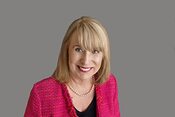 Blogging at Fresh Fiction
JoAnn Ross | Why I Hate Valentine's Day
February 13, 2008
I'll admit it. I've always hate Valentine's Day. The pressure began back in first grade, when I stayed awake all night, worrying Read More...
When New York Times bestselling author JoAnn Ross was seven-years-old, she had no doubt whatsoever that she'd grow up to play center field for the New York Yankees. Writing would be her backup occupation, something she planned to do after retiring from baseball. Those were, in her mind, her only options. While waiting for the Yankees management to call, she wrote her first novella -- a tragic romance about two star-crossed mallard ducks -- for a second grade writing assignment. The paper earned a gold star. And JoAnn kept writing. She's now written about one hundred novels and has been published in twenty-six countries. Two of her titles have been excerpted in Cosmopolitan magazine and her books have also been published by the Doubleday, Rhapsody, Literary Guild, and Mystery Guild book clubs. A member of the Romance Writers of America's Honor Roll of best-selling authors, she's won several awards, including Romantic Times's Career Achievement Awards in both category and contemporary single title. In addition, she received RWA's national service award and was named RWA Pro-Mentor of the Year. Although the Yankees have yet to call her to New York to platoon center field, JoAnn figures making one out of two life goals isn't bad. Currently writing for NAL Signet, JoAnn lives with her husband and three rescued dogs (who pretty much rule the house) in the Pacific Northwest.
Log In to see more information about JoAnn Ross
Log in or register now!
Series
Cricket Creek | Honeymoon Harbor
Books:
Forever in Honeymoon Harbor, September 2023
Mass Market Paperback
At Last, September 2023
Hardcover
The Inheritance, April 2023
Mass Market Paperback / e-Book
Second Chance Spring, July 2022
Honeymoon Harbor
Mass Market Paperback / e-Book
Just One Look, April 2022
Honeymoon Harbor
Paperback / e-Book
The Inheritance, September 2021
Trade Size / e-Book / audiobook
Summer on Mirror Lake, June 2019
Honeymoon Harbor #3
Mass Market Paperback / e-Book
Snowfall on Lighthouse Lane, November 2018
Honeymoon Harbor
Mass Market Paperback / e-Book
Herons Landing, June 2018
Honeymoon Harbor #1
Mass Market Paperback / e-Book
Silver Bells, December 2017
Mass Market Paperback / e-Book (reprint)
When I'm with You, October 2017
Mass Market Paperback / e-Book (reprint)
Christmas On Main Street, November 2013
Shelter Bay
Paperback / e-Book
Castaway Cove, August 2013
Paperback / e-Book
Sea Glass Winter, January 2013
Mass Market Paperback / e-Book
Leaving Blue Bayou, October 2012
Paperback / e-Book
Moonshell Beach, July 2012
Paperback / e-Book
On Lavendar Lane, January 2012
Paperback / e-Book
One Summer, July 2011
Paperback
The Homecoming, July 2010
Shelter Bay #1
Paperback
Breakpoint, July 2009
High Risk #4
Paperback
Shattered, February 2009
High Risk #3
Paperback
Silver Bells, November 2008
Paperback
Crossfire, September 2008
High Risk #2
Paperback
Freefall, February 2008
High Risk #1
Paperback
No Safe Place, March 2007
Paperback
Homeplace, November 2006
Coldwater Cove series
Paperback (reprint)
Far Harbor, November 2006
Coldwater Cove series
Paperback (reprint)
Fair Haven, November 2006
Castlelough Irish Series, #2
Paperback (reprint)
Bad Boys Southern Style, June 2006
Trade Size
Impulse, May 2006
Paperback
No Regrets, December 2005
Paperback
Bayou Bad Boys, December 2005
Trade Size
Homeplace / Far Harbor, November 2005
Coldwater Cove
Trade Size
The Callahan Brothers Trilogy, November 2005
Callahan Brothers Series
Paperback (reprint)
Blaze, July 2005
Paperback
Out of the Storm, November 2004
Stewart Sisters Series, #3
Paperback
Out of the Blue, February 2004
Stewart Sisters Series, #2
Paperback
Out of the Mist, October 2003
Stewart Sisters Series, #1
Paperback
Magnolia Moon, March 2003
Callahan Brothers Series, #3
Paperback
Confessions, March 2003
Men of Whiskey River #5
Paperback (reprint)
River Road, September 2002
Callahan Brothers Series, #2
Paperback
A Woman's Heart, July 2002
Castlelough Irish Series, #1
Paperback
Blue Bayou, April 2002
Callahan Brothers Series, #1
Paperback
Legends Lake, August 2001
Castlelough Irish Series, #3
Paperback