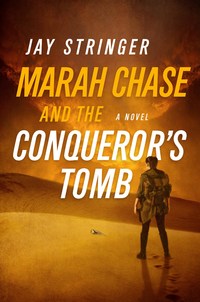 Pegasus Books
July 2019
On Sale: July 2, 2019
352 pages
ISBN: 1643130730
EAN: 9781643130736
Kindle: B07KGLL4VV
Hardcover / e-Book
Add to Wish List

Rogue archeologist Marah Chase is approached by MI6 with an impossible mission: to help them recover a dangerous treasure lost after the death of Alexander the Great.

Once a rising star in the field of archaeology, Marah Chase is now a black-market treasure hunter, her services available to the highest bidder. But when she\'s caught \"rescuing\" relics in Syria before they\'re destroyed by war, an MI6 officer named Joanna Mason approaches her with an offer she can\'t refuse: help save the world or rot in prison.

All Chase has to do is find Alexander the Great\'s lost tomb, recover an ancient weapon of mass destruction he may have used to conquer the earth, and destroy it before the bad guys can get it. Among those adversaries are a powerful church that believes in a forgotten epoch of advanced alien technology, the white supremacist thugs in its employ, and the rival archaeologist who recently left Chase for dead.

Chase can\'t resist a challenge—or the British spy recruiting her. There\'s just one problem. If Chase has any hope of unearthing Alexander\'s tomb before the forces hot on her heels do, she\'ll need the help of the one person she\'s been afraid to see since her fall from grace: Zoe Forrester, the heir to a hidden journal that holds the key—and Chase\'s ex-girlfriend.

A contemporary homage to the best adventure stories of literature, television, and film, Marah Chase and the Conqueror\'s Tomb is an action-packed, globe-trotting quest, perfect for anyone who\'s ever thought Indy really ought to be Jewish, female, and gay.
Start Reading MARAH CHASE AND THE CONQUEROR'S TOMB Now

Our Past Week of Fresh Picks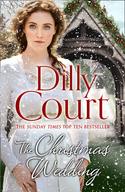 THE CHRISTMAS WEDDING
by Dilly Court
Featured as Fresh Pick on November 27, 2020
Holding the letter in trembling hands, Daisy's future crumbled before her – the words engraved on her heart forever. The village of Read More »
The new middle class cope with winter in 1867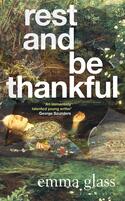 REST AND BE THANKFUL
by Emma Glass
Featured as Fresh Pick on November 26, 2020
A darkly shimmering novel of a nurse on the edge of burnout, by "an immensely talented young writer . . . Her fearlessness renews one's faith Read More »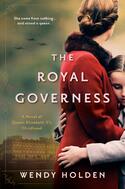 THE ROYAL GOVERNESS
by Wendy Holden
Featured as Fresh Pick on November 25, 2020
Sunday Times bestselling author Wendy Holden brings to life the unknown childhood years of one of the world's most famous figures, Queen Elizabeth Read More »
An Insider's Look Into Raising a Queen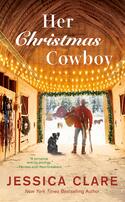 HER CHRISTMAS COWBOY
by Jessica Clare
Featured as Fresh Pick on November 24, 2020
From New York Times bestselling author Jessica Clare comes a Christmas Western filled with holiday cheer.Caleb Watson has been crushing on elementary Read More »
Another strong, sensitive, sexy cowboy hero written by Jessica Clare!
I'm hoping to turn Jessica Clare's Christmas cowboy romances into a yearly tradition!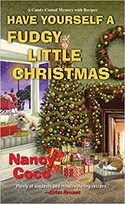 HAVE YOURSELF A FUDGY LITTLE CHRISTMAS
by Nancy Coco
Featured as Fresh Pick on November 23, 2020
Christmas on Mackinac Island brings a flurry of festive activity for fudge shop owner Allie McMurphy—but also a body in a snowbank . . .&nbsp Read More »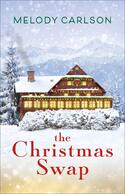 THE CHRISTMAS SWAP
by Melody Carlson
Featured as Fresh Pick on November 22, 2020
All Emma Daley wants this holiday season is a white Christmas. But the young teacher and struggling musician sure can't find that in sunny Read More »
A perfect book to curl up with by the fire and catch some cozy Christmas romance vibes!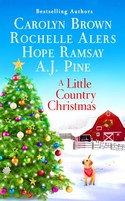 A LITTLE COUNTRY CHRISTMAS
by Rochelle Alers, Carolyn Brown, Hope Ramsay, A.J. Pine
Featured as Fresh Pick on November 21, 2020
From matchmaking carolers to a festive lights competition, four bestselling authors explore the magic of the holidays in these heartwarming small towns.The Perfect Christmas Read More »
Sometimes you have to rediscover the joy of the season.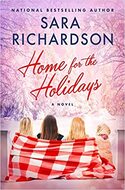 HOME FOR THE HOLIDAYS
by Sara Richardson
Featured as Fresh Pick on November 20, 2020
The Buchanan sisters all share special childhood memories of their Aunt Sassy's beloved Juniper Inn. There, they frolicked in the snow, baked sugar cookies Read More »
It's time for Christmas cheer and a reality check for these sisters.