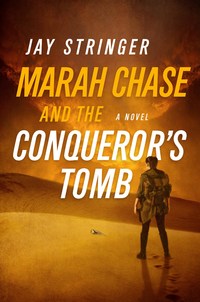 Pegasus Books
July 2019
On Sale: July 2, 2019
352 pages
ISBN: 1643130730
EAN: 9781643130736
Kindle: B07KGLL4VV
Hardcover / e-Book
Add to Wish List

Rogue archeologist Marah Chase is approached by MI6 with an impossible mission: to help them recover a dangerous treasure lost after the death of Alexander the Great.

Once a rising star in the field of archaeology, Marah Chase is now a black-market treasure hunter, her services available to the highest bidder. But when she\'s caught \"rescuing\" relics in Syria before they\'re destroyed by war, an MI6 officer named Joanna Mason approaches her with an offer she can\'t refuse: help save the world or rot in prison.

All Chase has to do is find Alexander the Great\'s lost tomb, recover an ancient weapon of mass destruction he may have used to conquer the earth, and destroy it before the bad guys can get it. Among those adversaries are a powerful church that believes in a forgotten epoch of advanced alien technology, the white supremacist thugs in its employ, and the rival archaeologist who recently left Chase for dead.

Chase can\'t resist a challenge—or the British spy recruiting her. There\'s just one problem. If Chase has any hope of unearthing Alexander\'s tomb before the forces hot on her heels do, she\'ll need the help of the one person she\'s been afraid to see since her fall from grace: Zoe Forrester, the heir to a hidden journal that holds the key—and Chase\'s ex-girlfriend.

A contemporary homage to the best adventure stories of literature, television, and film, Marah Chase and the Conqueror\'s Tomb is an action-packed, globe-trotting quest, perfect for anyone who\'s ever thought Indy really ought to be Jewish, female, and gay.
Start Reading MARAH CHASE AND THE CONQUEROR'S TOMB Now

Our Past Week of Fresh Picks
HOWLOWEEN MURDER
by Laurien Berenson
Featured as Fresh Pick on October 26, 2020
As the town of Greenwich, Connecticut, counts down to a spooky celebration on October 31st, a horrifying murder leaves Melanie Travis pawing for clues in Read More »
Halloween in Greenwich, Connecticut brings dogs, treats - and sudden death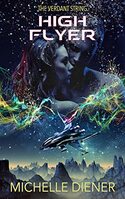 HIGH FLYER
by Michelle Diener
Featured as Fresh Pick on October 25, 2020
Flying the head-of-planet around isn't a job for the faint of heart. Especially not on Faldine, the planet in the Verdant String Read More »
Pilot and planetary head must thwart a space corp plot and smugglers too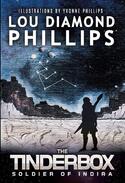 THE TINDERBOX
by Lou Diamond Phillips
Featured as Fresh Pick on October 24, 2020
From the imagination of actor Lou Diamond Phillips (La Bamba, Stargate Universe, Prodigal Son) comes an epic and unforgettable Science Fantasy tale. Two worlds at Read More »
With something for all, THE TINDERBOX is an exciting whirlwind of a fantasy!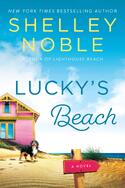 LUCKY'S BEACH
by Shelley Noble
Featured as Fresh Pick on October 23, 2020
New York Times bestselling author Shelley Noble takes her readers on another beach adventure where a young woman discovers the power of family and Read More »
The sea, sun, sand, and second chances!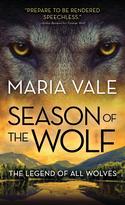 SEASON OF THE WOLF
by Maria Vale
Featured as Fresh Pick on October 22, 2020
In a world of danger and uncertainty, the Alpha has enough to worry about without him... For Alpha Evie Kitwanasdottir, things are never easy. The Read More »
The whole werewolf and nothing but the werewolf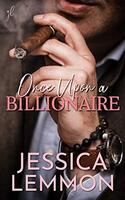 ONCE UPON A BILLIONAIRE
by Jessica Lemmon
Featured as Fresh Pick on October 21, 2020
I never finish a project late. Ever. So, when sassy, stilettoed Vivian Vandemark swaggers in with a roll of red tape to shut down my Read More »
Complex characters, an engaging story, and a hero who is almost too good to be true!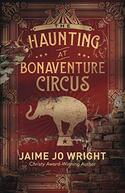 THE HAUNTING AT BONAVENTURE CIRCUS
by Jaime Jo Wright
Featured as Fresh Pick on October 20, 2020
1928The Bonaventure Circus is a refuge for many, but Pippa Ripley was rejected from its inner circle as a baby. When she receives mysterious messages Read More »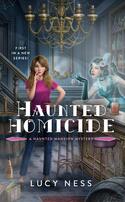 HAUNTED HOMICIDE
by Lucy Ness
Featured as Fresh Pick on October 19, 2020
Avery Morgan has been hired to breathe new life into the Portage Path Women's Club, but first she'll have to deal with a Read More »
Fresh and sassy, Haunted Homicide is a spirited debut to this new cozy mystery series!
Perfect cozy mystery with a touch of spookiness