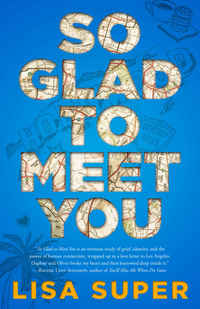 Diversion Books
August 2018
On Sale: July 31, 2018
288 pages
ISBN: 1635763975
EAN: 9781635763973
Kindle: B07CSWJKV7
Trade Size / e-Book
Add to Wish List

AND WE STAY meets AN ABUNDANCE OF KATHERINES in this moving coming-of-age novel about fractured families, facing grief, and fresh starts--from debut author Lisa Super

"A moving exploration of heartache and the courage that points toward the light."—Kirkus Reviews

Daphne and Oliver have almost nothing in common…

Seventeen-year-old Daphne Bowman, a bookish drama nerd in public school, might never have crossed paths with Oliver, the popular, outgoing mascot for his private school's football team, but one event has bound them inextricably. Daphne's older sister, Emily, and Oliver's older brother, Jason, who were high school sweethearts, committed suicide together seven years earlier.

When Daphne uncovers Emily and Jason's bucket list—a list comprised of their "Top Ten" places to visit before they die—she knows she has to tell someone. The one person who might actually get what she's going through and who might not think it's silly that she wants to complete the list, is also someone she's never spoken to—Oliver Pagano. Throwing caution to the wind, Daphne sends Oliver a Facebook message that will come to change the course of both of their senior years—and maybe their entire lives.

Tackling grief with a wry voice and an unflinching eye, So Glad to Meet You tells the story of two people who, in searching for what they've lost, end up finding what they never knew they needed—each other.
Start Reading SO GLAD TO MEET YOU Now

Our Past Week of Fresh Picks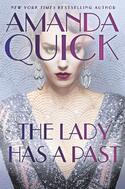 THE LADY HAS A PAST
by Amanda Quick
Featured as Fresh Pick on May 10, 2021
Beauty and glamour meet deception and revenge in this electrifying novel by New York Times bestselling author Amanda Quick. Investigative apprentice Lyra Brazier, the newest Read More »
Another wonderful story by the amazing Amanda Quick!
Intrigue and romance returns to Burning Cove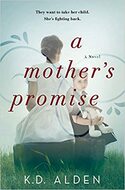 A MOTHER'S PROMISE
by K.D. Alden
Featured as Fresh Pick on May 9, 2021
Based on the true story behind a landmark U.S. Supreme Court Decision, K.D. Alden's debut is a rich and moving story of Read More »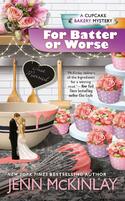 FOR BATTER OR WORSE
by Jenn McKinlay
Featured as Fresh Pick on May 8, 2021
The Fairy Tale Cupcake crew must discover the truth behind a death sprinkled with suspicion before Mel and Joe can say "I do", in Read More »
Catching up with old friends never felt so good
FOR BATTER OR WORSE couldn't be any more irresistible!
This return to Fairy Tale Cupcakes will be the highlight of my reading year!
A case of the culinary forces of good vs evil!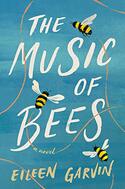 THE MUSIC OF BEES
by Eileen Garvin
Featured as Fresh Pick on May 7, 2021
Forty-four-year-old Alice Holtzman is stuck in a dead-end job, bereft of family, and now reeling from the unexpected death of her Read More »
A heartfelt story about loss, resiliency, friendship, and finding your way...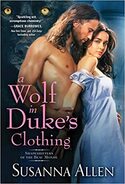 A WOLF IN DUKE'S CLOTHING
by Susanna Allen
Featured as Fresh Pick on May 6, 2021
A Duke in want of a wife... Alfred Blakesley, Duke of Lowell, has long been an enigma. No one dares to give a man of Read More »
She's determined to stay unmarried but now that he's found his mate, he's not letting her go.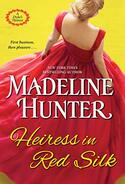 HEIRESS IN RED SILK
by Madeline Hunter
Featured as Fresh Pick on May 5, 2021
In this sparkling series from New York Times bestselling author Madeline Hunter, a mysterious bequest brings a whole new life—and brand-new love Read More »
Light romance and mystery combine to entertain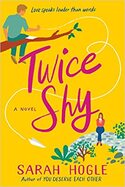 TWICE SHY
by Sarah Hogle
Featured as Fresh Pick on May 4, 2021
If you dream something hard enough, it might just come true . . .Maybell Parrish lives with her head in the clouds, which is the sensible choice Read More »
Two Misfits Find Love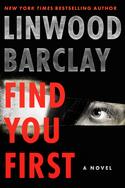 FIND YOU FIRST
by Linwood Barclay
Featured as Fresh Pick on May 3, 2021
Tech millionaire Miles Cookson has more money than he can ever spend, and everything he could dream of—except time. He has recently Read More »
Exceptionally original thriller won't let you put it down...