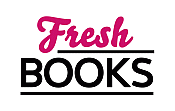 Great Summer reading - June releases
"A journey of heartbreak and unexpected romance!"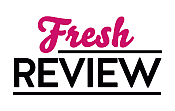 Reviewed by Patti Loveday
Posted October 13, 2018

SO GLAD TO MEET YOU by Lisa Super is a young adult romance novel you are sure to adore! A story with many moving parts from funny to romantic, it's a cheery but entertaining adventure while trying to deal with a real topic of distanced grief. While suicide plays a vital role in the plot, it's not really what the book's about. It is more about the exciting and heartbreaking aftershocks... the ripple effects.
This is not a sad story. It is a story of how two people come together to deal with the loss of two very beloved individuals. Daphne and Oliver are strong, adventurous and funny. They do not wallow in their sorrow. The slow burn romance that develops between the two slowly comes to light as they crisscross around the city trying to finish their siblings' bucket list makes this a fast and fun page-turner.
As the two explore around the city it helps to create a lovely and drama filled backdrop for a romance that is sure to catch you off guard. Lisa Super has created a list of characters that are real and relatable. You could easily see yourself as being friends with Daphne and Oliver. SO GLAD TO MEET YOU has a storyline that is tragic at times, but the message is real.
Super writes with a strong, confident voice that can be heard with each word you read. A witty, heartfelt, and touching read that will be hard to forget. I cannot wait to read what Super writes next.
SUMMARY
AND WE STAY meets AN ABUNDANCE OF KATHERINES in this moving coming-of-age novel about fractured families, facing grief, and fresh starts--from debut author Lisa Super

"A moving exploration of heartache and the courage that points toward the light."—Kirkus Reviews

Daphne and Oliver have almost nothing in common…

Seventeen-year-old Daphne Bowman, a bookish drama nerd in public school, might never have crossed paths with Oliver, the popular, outgoing mascot for his private school's football team, but one event has bound them inextricably. Daphne's older sister, Emily, and Oliver's older brother, Jason, who were high school sweethearts, committed suicide together seven years earlier.

When Daphne uncovers Emily and Jason's bucket list—a list comprised of their "Top Ten" places to visit before they die—she knows she has to tell someone. The one person who might actually get what she's going through and who might not think it's silly that she wants to complete the list, is also someone she's never spoken to—Oliver Pagano. Throwing caution to the wind, Daphne sends Oliver a Facebook message that will come to change the course of both of their senior years—and maybe their entire lives.

Tackling grief with a wry voice and an unflinching eye, So Glad to Meet You tells the story of two people who, in searching for what they've lost, end up finding what they never knew they needed—each other.
---
What do you think about this review?
Comments
No comments posted.

Registered users may leave comments.
Log in or register now!