Great new Southern Gothic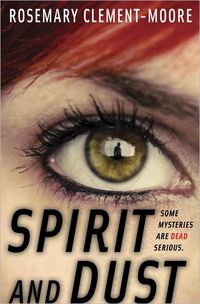 Delacorte Press
May 2013
On Sale: May 14, 2013
400 pages
ISBN: 0385740808
EAN: 9780385740807
Hardcover
Add to Wish List

Daisy Goodnight can speak to the dead. It's not the result of a head injury or some near-death experience. She was just born that way. And she's really good at it. Good enough to help the police solve the occasional homicide. But helping the local authorities clear cold cases is one thing. Being whisked out of chemistry class by the FBI and flown to the scene of a murder/kidnapping in Minnesota? That's the real deal.
Before the promotion can go to Daisy's head, she's up to her neck in trouble. The spirits are talking, and they're terrified. There's a real living girl in danger. And when Daisy is kidnapped by a crime boss with no scruples about using magic—and Daisy—to get what he wants, it looks like hers is the next soul on the line.

Our Past Week of Fresh Picks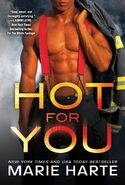 HOT FOR YOU
by Marie Harte
Featured as Fresh Pick on January 25, 2022
Don't miss this brand-new second-chance firefighter romance by New York Times and USA Today bestselling author Marie Harte, featuring sexy Seattle firefighters Read More »
Packed with passion and phenomenal character-driven storytelling!
A fun-filled book with lots of heat
A story of inspiring love, this book took me by surprise.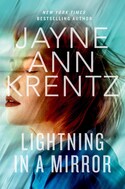 LIGHTNING IN A MIRROR
by Jayne Ann Krentz
Featured as Fresh Pick on January 24, 2022
The final installment in the chilling Fogg Lake trilogy by New York Times bestselling author Jayne Ann Krentz. Olivia LeClair's experiment Read More »
The worlds of crystals and smoke and mirrors collide!
He promised to search for her and does just that!
If I disappeared tomorrow, would you walk into hell to find me?
BALLOONS, ALLIES & DEAD GUYS
by Jennifer Fischetto
Featured as Fresh Pick on January 23, 2022
From USA Today bestselling author Jennifer Fischetto comes a locked-room mystery that will leave you chilled to the bone!There's nothing Read More »
This is the Perfect Book to Get Snowed In With!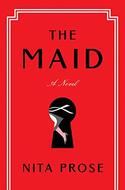 THE MAID
by Nita Prose
Featured as Fresh Pick on January 22, 2022
THE HOTLY-ANTICIPATED DEBUT, COMING JANUARY 2022 *Film rights snapped up by Universal, with Florence Pugh set to star as the title character* I am Read More »
2022 Is Off To A Great Start With THE MAID!
A charming and mostly lighthearted cozy mystery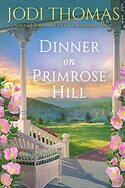 DINNER ON PRIMROSE HILL
by Jodi Thomas
Featured as Fresh Pick on January 21, 2022
Benjamin Monroe is pretty sure how his life will play out. He'll continue teaching chemistry in his small college, and spend his free Read More »
Friendship and danger lead to Dinner on Primrose Hill!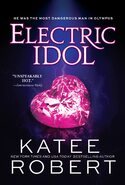 ELECTRIC IDOL
by Katee Robert
Featured as Fresh Pick on January 20, 2022
He was the most beautiful man in Olympus.And if I wasn't careful, he was going to be my death. *A scorchingly hot modern Read More »
You'll never look at the Greek gods the same way!
Not your mythological Olympus!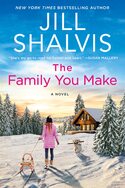 THE FAMILY YOU MAKE
by Jill Shalvis
Featured as Fresh Pick on January 19, 2022
Beloved New York Times bestselling author Jill Shalvis begins a new series—Sunrise Cove—set near beautiful Lake Tahoe, with a Read More »
Rife with humor and heart, this book will easily sweep you off your feet.
A delightful story, witty dialogue but lots of depth too!
Entertainment from cover to cover - a contemporary Cinderella tale
MAVERICK
by Lisa Marie Rice
Featured as Fresh Pick on January 18, 2022
Clinging to life…An embassy terrorist attack in Africa left intelligence analyst Claire Day close to death, but she remembers nothing of the attack Read More »
The man in her dreams is very real!