Steampunk anthology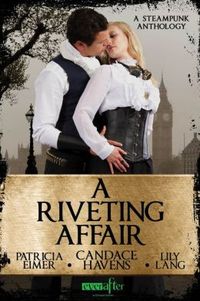 A Steampunk Anthology
Entangled Ever After
April 2013
On Sale: March 25, 2013
ISBN: 1622660641
EAN: 9781622660643
Kindle: B00BY5XRHI
e-Book
Add to Wish List

Beauty and the Clockwork Beast
Rose Verney wants to fulfill her father's dying request: to complete construction of the teleportation device he designed. Knowing just who can help her succeed, she seeks out Sebastian Cavendish, her father's brilliant former student.
Sebastian hasn't left his home since he returned from the Civil War. He's a broken man, his prosthetics a reminder of the terrible destruction his inventions brought to the battlefield. He wants nothing to do with Rose and her father's masterpiece, but when she barges into his abandoned lab and begins construction, it's everything he can do to resist getting involved. Especially when she charms her way into his monstrous heart.
Demon Express
Professor Maisy Clark, professional demon hunter, is on the trail of an evil scientist responsible for the deaths of hundreds. Julian is worse than the monsters he creates, but he's also obsessed with Maisy and willing to kill anyone who gets too close to her.
Just when she thinks she has Julian cornered, the sexy marshall Jake Calloway insists the investigation is his, and everything goes to hell. Maisy came to Texas to corner the scientist whose macabre experiments have taken so many lives, and Calloway is just another distraction she doesn't need. Julian is her responsibility, one she's not about to share. Even if Calloway can help, Julian will know Maisy is falling for the marshall, and she's not willing to risk his life.
The Clockwork Bride
When engineer Aida Mulvaney attends a masquerade ball at the home of a staunch Luddite earl with a personal vendetta against her father's company, she doesn't expect to end the night married to the earl's son Julian Capshaw, a brilliant engineer in his own right. The marriage will allow both of them to pursue their love of science, without interfering parents and ridiculous social stigmas. Though they escape to the Continent to start new lives, Julian's father will have none of his heir's disobedience. Before long, a marriage begun for the sake of convenience becomes a union of passion, but will it survive the machinations of an earl determined to destroy everything they love?
Start Reading A RIVETING AFFAIR Now

Our Past Week of Fresh Picks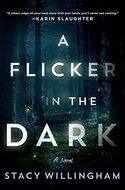 A FLICKER IN THE DARK
by Stacy Willingham
Featured as Fresh Pick on January 17, 2022
From debut author Stacy Willingham comes a masterfully done, lyrical thriller, certain to be the launch of an amazing career. A Flicker in the Dark Read More »
A haunting psychological thriller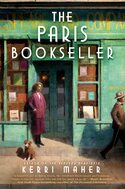 THE PARIS BOOKSELLER
by Kerri Maher
Featured as Fresh Pick on January 16, 2022
The dramatic story of how a humble bookseller fought against incredible odds to bring one of the most important books of the 20th century to Read More »
History comes alive in a sparkling tale of the 1920s Paris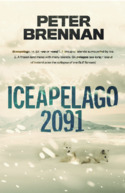 ICEAPELAGO 2091
by Peter Brennan
Featured as Fresh Pick on January 15, 2022
It's thirty years since the collapse of the Gulf Stream and the arrival of the tsunamis from La Palma and the Eriador Ridge off Read More »
This dystopian thriller will chill you to the bone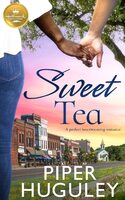 SWEET TEA
by Piper Huguley
Featured as Fresh Pick on January 14, 2022
Southern traditions, history, and hope come together in author Piper Huguley's heartfelt romance from Hallmark Publishing.Althea Dailey has succeeded beyond her wildest Read More »
Homecoming to Milford, Georgia; times have changed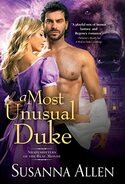 A MOST UNUSUAL DUKE
by Susanna Allen
Featured as Fresh Pick on January 13, 2022
Bridgerton meets Werewolves Within in this sparkling shapeshifter Regency romance mixed with humor, steamy chemistry, and fantasy. The Duke said he'd Read More »
The perfect mix of classic regency love story and sweet supernatural fairy tale!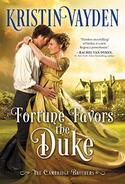 FORTUNE FAVORS THE DUKE
by Kristin Vayden
Featured as Fresh Pick on January 12, 2022
The new Duke has a proper scandal brewing. Quinton Errington is perfectly happy teaching at Cambridge, with his elder brother carrying the duties of being Read More »
Can a broken heart find a new love?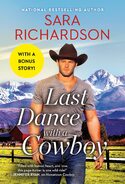 LAST DANCE WITH A COWBOY
by Sara Richardson
Featured as Fresh Pick on January 11, 2022
Can this wandering cowboy convince his first love that he deserves a second chance in a charming contemporary romance for fans of New York Read More »
Saving a Colorado vineyard requires a fake engagement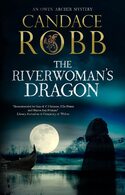 THE RIVERWOMAN'S DRAGON
by Candace Robb
Featured as Fresh Pick on January 10, 2022
When the wise woman Magda Digby is suspected of murder, Owen Archer sets out to prove her innocence in this intricately plotted medieval mystery.May Read More »
Return to fourteenth century York with this crime story