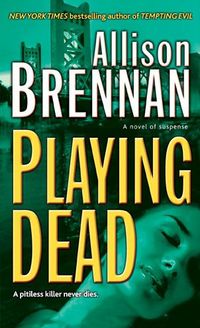 Prison Break #3
Ballantine
October 2008
On Sale: September 30, 2008
Featuring: Claire O'Brien; Mitch Bianchi; Tom O'Brien
480 pages
ISBN: 0345502736
EAN: 9780345502735
Paperback
Add to Wish List

Dead Man Running
Sentenced to death for crimes he didn't commit, ex-cop Tom O'Brien is now a fugitive on the run. After fifteen years behind bars, he's determined to prove his innocence—but first he must convince his daughter, whose testimony helped put him in prison, that he has damning evidence of a plot to frame him.
Claire is no longer the naïve young teenager who walked in to find her mother and her mother's lover dead and her father holding the gun. She's a successful fraud investigator who figures that everyone lies. Though Claire believes in her father's guilt, her curiosity propels her to look into the disappearance of a law student who claimed he had proof of Tom's innocence. But the answers Claire finds only lead to more questions and reinforce her belief that there's no one left to trust.
Obsessed with the O'Brien case, FBI agent Mitch Bianchi befriends Claire under false pretenses, convinced that Tom is not only innocent but in grave danger—and not just from the cops. As the three race toward the truth, a murderous conspiracy tightens its noose—and Claire becomes the target of an ice-cold psychopath who will kill to protect his secrets.

Our Past Week of Fresh Picks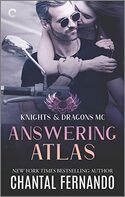 ANSWERING ATLAS
by Chantal Fernando
Featured as Fresh Pick on March 19, 2023
Author Chantal Fernando delivers the sexy third installment in her Knights and Dragons motorcycle club series. He was everything she didn't want and exactly Read More »
He wasn't looking, but he finds her...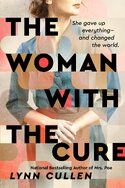 THE WOMAN WITH THE CURE
by Lynn Cullen
Featured as Fresh Pick on March 18, 2023
She gave up everything — and changed the world.A riveting novel based on the true story of the woman who stopped a pandemic, from Read More »
Captivating story about a remarkable woman!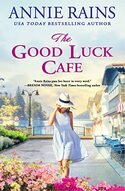 THE GOOD LUCK CAFE
by Annie Rains
Featured as Fresh Pick on March 17, 2023
The Thursday night book club is back! USA Today bestselling author Annie Rains returns to Somerset Lake, North Carolina, with a heartwarming story Read More »
Change is in the air for the folks of this small town.
SINNER'S SECRET
by Julie Rowe
Featured as Fresh Pick on March 16, 2023
Bazyli Breznik used to rule the world, but now the centuries old vampire is at the bottom of the food chain. He's broke Read More »
Pleasantly surprised by this new paranormal romance/urban fantasy series!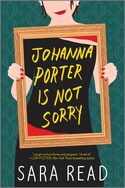 JOHANNA PORTER IS NOT SORRY
by Sara Read
Featured as Fresh Pick on March 15, 2023
The headlines dubbed it the art heist of the decade…Twenty years ago, Johanna Porter was a rising star in the art world. Now Read More »
Saying Yes to Life again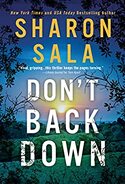 DON'T BACK DOWN
by Sharon Sala
Featured as Fresh Pick on March 14, 2023
He barely has time to catch his breath... Army veteran Cameron Pope arrives back in Jubilee, Kentucky, for the first time in years. He barely Read More »
Armed with leads as you read this amazing crime novel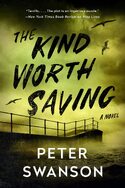 THE KIND WORTH SAVING
by Peter Swanson
Featured as Fresh Pick on March 13, 2023
In this spectacularly devious novel by New York Times bestselling author Peter Swanson—featuring the smart and complex Lily Kintner from his acclaimed novel Read More »
The Kind Worth Reading!
This novel is totally worth reading!
A Worthy Sequel & Thrilling Ride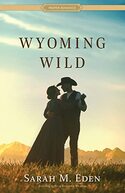 WYOMING WILD
by Sarah M. Eden
Featured as Fresh Pick on March 12, 2023
"Page-turning historical romance. Packed with memorable, complex characters, this thoroughly satisfying, G-rated romance will have readers on the edge of their seats Read More »
A wildly wonderful western romance!