Delacorte Press
October 2007
On Sale: September 25, 2007
Featuring: Dr. David Hunter
336 pages
ISBN: 0385340052
EAN: 9780385340052
Hardcover
Add to Wish List

"I took the skull from its evidence bag and gently set it on the stainless steel table. 'Tell me who you are. . . .' " With this silent plea, forensic expert Dr. David Hunter ignites a harrowing murder investigation on a windswept Scottish island, and a tale of menace, sexuality, and revenge unravels—along with the chilling message that a killer has…

Dr. David Hunter should be in London with the woman he loves and a past he can't quite shake off. Instead, as a favor to a beleaguered cop, Hunter travels to a remote island in the Outer Hebrides to inspect a baffling set of remains. A forensic anthropologist, he has seen bodies destroyed by all forms of violence, but even he is surprised at what he finds: human remains burned beyond recognition—all within the confines of an otherwise undamaged, unoccupied cottage. Local police want to rule the death accidental. But Hunter's examination of the victim's charred skull tells him that this woman, no doubt a stranger to the close-knit island of Runa, was murdered by someone nearby.

Within days, two more people are dead by fire. Hunter's job is to coax the dead into telling their stories—but now that he's beginning to hear them, he is staggered by the truth. Working with only the barest of clues, he peels back the layers of mysteries past and present, exposing the tangle of secrets at the heart of this strange community—from the deceptions of a wealthy couple to the bitterness of an ex-cop and the secrets of a lonely single mother—as a tale of rage and perversion comes full circle…then explodes in a series of violent acts and shocking twists.

Our Past Week of Fresh Picks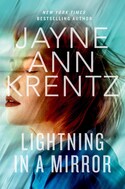 LIGHTNING IN A MIRROR
by Jayne Ann Krentz
Featured as Fresh Pick on January 24, 2022
The final installment in the chilling Fogg Lake trilogy by New York Times bestselling author Jayne Ann Krentz. Olivia LeClair's experiment Read More »
The worlds of crystals and smoke and mirrors collide!
He promised to search for her and does just that!
BALLOONS, ALLIES & DEAD GUYS
by Jennifer Fischetto
Featured as Fresh Pick on January 23, 2022
From USA Today bestselling author Jennifer Fischetto comes a locked-room mystery that will leave you chilled to the bone!There's nothing Read More »
This is the Perfect Book to Get Snowed In With!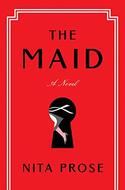 THE MAID
by Nita Prose
Featured as Fresh Pick on January 22, 2022
THE HOTLY-ANTICIPATED DEBUT, COMING JANUARY 2022 *Film rights snapped up by Universal, with Florence Pugh set to star as the title character* I am Read More »
2022 Is Off To A Great Start With THE MAID!
A charming and mostly lighthearted cozy mystery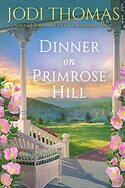 DINNER ON PRIMROSE HILL
by Jodi Thomas
Featured as Fresh Pick on January 21, 2022
Benjamin Monroe is pretty sure how his life will play out. He'll continue teaching chemistry in his small college, and spend his free Read More »
Friendship and danger lead to Dinner on Primrose Hill!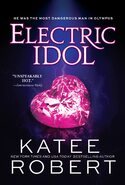 ELECTRIC IDOL
by Katee Robert
Featured as Fresh Pick on January 20, 2022
He was the most beautiful man in Olympus.And if I wasn't careful, he was going to be my death. *A scorchingly hot modern Read More »
You'll never look at the Greek gods the same way!
Not your mythological Olympus!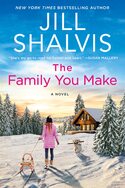 THE FAMILY YOU MAKE
by Jill Shalvis
Featured as Fresh Pick on January 19, 2022
Beloved New York Times bestselling author Jill Shalvis begins a new series—Sunrise Cove—set near beautiful Lake Tahoe, with a Read More »
Rife with humor and heart, this book will easily sweep you off your feet.
A delightful story, witty dialogue but lots of depth too!
Entertainment from cover to cover - a contemporary Cinderella tale
MAVERICK
by Lisa Marie Rice
Featured as Fresh Pick on January 18, 2022
Clinging to life…An embassy terrorist attack in Africa left intelligence analyst Claire Day close to death, but she remembers nothing of the attack Read More »
The man in her dreams is very real!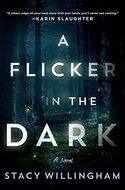 A FLICKER IN THE DARK
by Stacy Willingham
Featured as Fresh Pick on January 17, 2022
From debut author Stacy Willingham comes a masterfully done, lyrical thriller, certain to be the launch of an amazing career. A Flicker in the Dark Read More »
A haunting psychological thriller