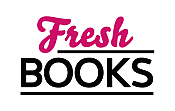 Kick off a new year with great reads!
"Suspenseful and compelling sequel to THE CHEMISTRY OF DEATH."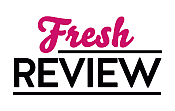 Reviewed by Sue Burke
Posted September 16, 2007

On a cold February morning after winding up a particularly difficult case, British forensic anthropologist Dr. David Hunter is finally ready to head home to London. But before David can get out of Glasgow, a call comes from an overextended police force asking him to delay his trip to check out a suspicious death on Runa, a small island located in the Outer Hebrides.
David arrives on Runa to find a badly burned body in an abandoned cottage. Although the condition of the body suggests spontaneous combustion as a possible cause of death, David has another explanation -- and it involves murder.
It's not long before David finds his investigation hampered by the locals. A tight communal village, almost to the point of Xenophobia, the locals on Runa refuse to except that the murderer could be one of their own. After the investigation status is officially changed from "suspicious death" to "homicide," the islanders become increasingly more paranoid and hostile to the small task force.
As the investigation continues, the deaths start piling up. David himself is attacked and a young cop numbers among the dead. Then a savage winter storm hits, cutting off contact with the mainland and leaving the cops working the case more isolated than ever. The storm gives the killer the upper hand and evidence starts disappearing at an alarming rate. More alarming still is the knowledge that anyone with pertinent information to the case has become a target. That puts David and the men working with him at the top of the killer's list.
WRITTEN IN BONE is the second novel featuring David Hunter as protagonist. Although I hadn't read the first book, THE CHEMISTRY OF DEATH, this one gives enough of Hunter's backstory that I never felt lost. Beckett's prose gives the reader a fine sense of place...and season. I read the book in July, but while reading it, I felt like it was February and cold. The villagers were all well drawn, and all of them very suspicious (to me at least!). At different times, I suspected all of them. I was less pleased with the ending, since I'm not a big fan of the false ending. As far as I'm concerned, one ending is good enough. Still, the book did its job and entertained me for the week I read it. It pulled me in, kept me guessing; and the monster who jumped out of the closet startled me at the end.
SUMMARY
"I took the skull from its evidence bag and gently set it on the stainless steel table. 'Tell me who you are. . . .' " With this silent plea, forensic expert Dr. David Hunter ignites a harrowing murder investigation on a windswept Scottish island, and a tale of menace, sexuality, and revenge unravels—along with the chilling message that a killer has…

Dr. David Hunter should be in London with the woman he loves and a past he can't quite shake off. Instead, as a favor to a beleaguered cop, Hunter travels to a remote island in the Outer Hebrides to inspect a baffling set of remains. A forensic anthropologist, he has seen bodies destroyed by all forms of violence, but even he is surprised at what he finds: human remains burned beyond recognition—all within the confines of an otherwise undamaged, unoccupied cottage. Local police want to rule the death accidental. But Hunter's examination of the victim's charred skull tells him that this woman, no doubt a stranger to the close-knit island of Runa, was murdered by someone nearby.

Within days, two more people are dead by fire. Hunter's job is to coax the dead into telling their stories—but now that he's beginning to hear them, he is staggered by the truth. Working with only the barest of clues, he peels back the layers of mysteries past and present, exposing the tangle of secrets at the heart of this strange community—from the deceptions of a wealthy couple to the bitterness of an ex-cop and the secrets of a lonely single mother—as a tale of rage and perversion comes full circle…then explodes in a series of violent acts and shocking twists.
---
What do you think about this review?
Comments
No comments posted.

Registered users may leave comments.
Log in or register now!