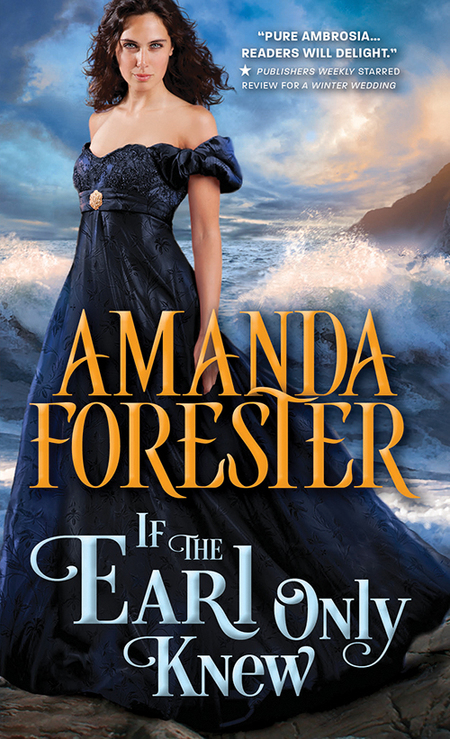 Purchase
The Daring Marriages
Sourcebooks Casablanca
July 2016
On Sale: July 1, 2016
Featuring: Lady Katherine Ashton; Earl of Wynbrook
400 pages
ISBN: 1492605492
EAN: 9781492605492
Kindle: B01BX1PILA
Paperback / e-Book
Add to Wish List

The chase is on in award-winning author Amanda Forester's brand-new Regency romance series!
A sizzling scandal just waiting to happen…
Orphaned at a young age, Lady Katherine Ashton and her brother have spent most of their lives on the high seas, seeking to restore their family fortune through somewhat dubious means. After that kind of adventure, Kate knows she won't ever be accepted as a proper society lady.
To the annoyingly clever, temptingly handsome, and altogether troublesome Earl of Wynbrook, society ladies are a dead bore. Kate, on the other hand, is scandalous, alluring, and altogether fascinating. And Kate can't decide which she relishes more, the thrill of chasing fearsome pirates, or having Wynbrook chase after her…
Daring Marriages
Comments
26 comments posted.
Oh boy... I like the kisses that come unexpectedly!
(Colleen Conklin 11:36am July 6, 2016)
I am looking forward to reading this, I love her books, thanks for the review.
Penney
(Penney Wilfort 11:39am July 6, 2016)
One of my favorite first kisses was Anthony and Edwina's in Julia Quinn's THE VISCOUNT WHO LOVED ME. It was fun and sweet because they didn't think they even liked each other.
(Cheryl Castings 11:54am July 6, 2016)
An impulsive and wonderful kiss.
(Sharon Berger 12:06pm July 6, 2016)
A totally unexpected kiss initiated by the heroine is pretty cool. Why should the hero get all the fun.
(Earlene Gillespie 12:45pm July 6, 2016)
Can't wait to read!
(JoAnn White 1:21pm July 6, 2016)
Sweet but with a hint of heat.
(Beth Tilley 2:44pm July 6, 2016)
Unknow..this isn't in a book but I love when my husband just gives me a kiss on impulsive and says I love you Honey! That beats them all!!!!
(Bonnie Capuano 7:58pm July 6, 2016)
The romance that has been building and then
finally the kiss happens.
(Melissa Basnight 11:52pm July 6, 2016)
What a charming flirtation of an excerpt.
(G. Bisbjerg 11:03am July 7, 2016)
I like when the couple doesn't realize they're attracted and happen to kiss for some reason, such as under the mistletoe.
(Janie McGaugh 2:04pm July 7, 2016)
Oh this sounds so good. I'm very curious how it will turn out.
(Annatasia Meehleder 10:32pm July 7, 2016)
I have been reading romance novels so long that I don't remember reading
about the characters first kisses. I am sure there were some great ones in
all the books I've read.
(Jackie Wisherd 1:34am July 8, 2016)
I like it when they both are fighting the attraction for each other for a long time and then they are all alone and finally they can't hold back any longer and then the fireworks start going off . I'd love to read this book it sounds like it will be a 'one nighter '. Thanks for this chance to win .
(Joan Thrasher 12:07pm July 8, 2016)
It seems like I remember the first time for sex with the characters than their first
kiss
. I guess I would have to say in GONE WITH THE WIND when Rhett tells Scarlet
that she needs to be kissed often and by someone who knows how- and then he
kisses her. wow
(Joy Isley 1:15pm July 8, 2016)
I look forward to reading this book as it sounds delicious!
(Sharon Shearouse 1:51pm July 8, 2016)
My favorite fight kiss moment is when both character are angry and arguing with each other. Love it when the guy kissed the girl as the only way to shut her up.
(Kai Wong 1:54am July 9, 2016)
A fave first kiss book momemt is when the couple FINALLY get
to it and felt the "connection" in that first kiss.
(Ela Raymundo 2:50am July 9, 2016)
There is no way I could come up with a favorite in a book because there
have been so many. But, I do remember the movie, "A Summer Place" and
that first kiss was so wonderful. I remember turning to mush. Yes, I have
just dated myself here! :-)
(Connie Fischer 11:18am July 9, 2016)
Secrets of a Summer Night by Lisa Kleypas. Simon kisses
Annabelle, whom he just met, in a dark theater.
(Sharlene Wegner 12:54pm July 10, 2016)
I like the tender ones that come on a bit unexpectedly, but continue a
bit on the passionate side.
(Peggy Roberson 7:23am July 10, 2016)
Not one in particular but the one's where they sneak up on him and
later realise that they hadn't intended to do that.
(Nancy Luebke 4:52pm July 10, 2016)
I love it when a kiss comes after laughing together
(Diane Sallans 9:50pm July 11, 2016)
I love the first kisses that come on unexpectedly!
(Lily Shah 10:25am July 12, 2016)
I do not have a favorite moment. It depends upon the situation as to the type of kiss.
(Anna Speed 12:20pm July 12, 2016)
I love reading about the romance that leads to that wonderful kiss. Can't wait to read this book!!
(Bonnie Capuano 9:45pm July 12, 2016)
Registered users may leave comments.
Log in or register now!