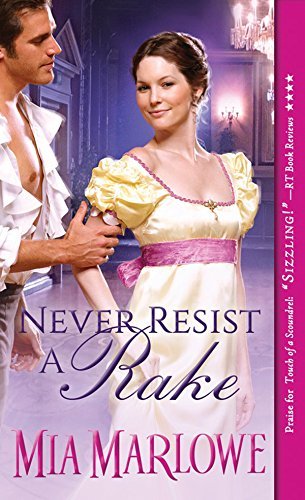 Purchase
Somerfield Park
Sourcebooks
June 2015
On Sale: June 2, 2015
Featuring: John Fitzhugh Barrett; Rebecca Kearsey
384 pages
ISBN: 149260271X
EAN: 9781492602712
Kindle: B00SG8TG08
Paperback / e-Book
Add to Wish List

Can he fool his new family?
John Fitzhugh Barrett, surprised to learn he is heir to a marquessate, is determined his new status won't mean giving up his freedom. But as families from all over England descend upon Somerfield Park for the shooting season, their unmarried daughters are lining up to bag the newest trophy buck-him.
Or is he only fooling himself?
John's instinct for self- preservation inspires him to divide his attentions between a scandalous young widow, and the safely ineligible Rebecca Kearsey, daughter of a destitute baron.
The charade gives John the illusion of controlling the game but when he loses his heart to the beautiful Rebecca, all bets are off.
Somerfield Park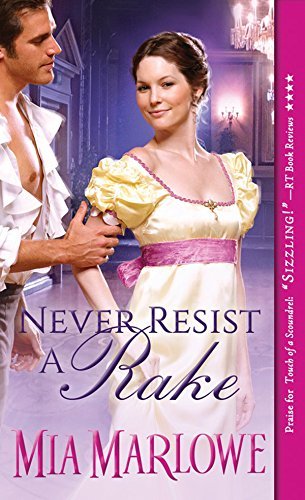 Never Resist A Rake
#1.0
Amazon.com | BN.com | | |
Comments
25 comments posted.
candlelight picnic
(Marissa Yip-Young 6:07am June 10, 2015)
Snuggled up to someone special
(Colleen Conklin 12:57pm June 10, 2015)
Snuggled up on the sofa with my hunny.
(Patti Paonessa 8:53pm June 10, 2015)
With kids? Any time it can be the two of us without
interruptions is nice. ;-)
(Glenda Martillotti 11:48pm June 10, 2015)
A nice dinner out; then back home to snuggle together on the couch with an enjoyable movie.
(Janie McGaugh 9:21am June 11, 2015)
Dinner out on a Riverboat.
(Joan Thrasher 12:55pm June 11, 2015)
Dinner out, evening listing to live music with a drink,
maybe dancing and home to a hot night in bed ;-)
(Lenna Hendershott 2:24pm June 11, 2015)
Perfect evening - dinner, walk, maybe a movie.
(Suzanne Walker 3:28pm June 11, 2015)
dinner, quiet evening alone to talk and get reaquainted
(Kimberley Coover 3:40pm June 11, 2015)
Every night with my husband, snuggled up on the couch, with the pets around us, is heaven to me.
(Nancy Reynolds 1:44pm June 12, 2015)
A late afternoon/twilight trail ride followed by a quick
meal we make together eaten by candlelight.
(Irene Menge 6:02pm June 12, 2015)
At our age, it's a little different (60's) so it could be watching
a favorite TV show together. Maybe having popcorn. Sometimes he
brings flowers in from the yard and will even put them in a vase
for me. It can be the little things that make it special.
(Nancy Luebke 6:13pm June 12, 2015)
A delicious dinner, at home our out, and maybe a movie!
(Lily Shah 6:56pm June 12, 2015)
What's your ideal romantic evening? I have a few but my
most favorite is a picnic on the beach with music and the
ocean. Just the two of us under the stars. Walking hand
in hand and just talking or maybe get a game of Whist in.
You just never know.
(Tina Ullrich 8:08pm June 12, 2015)
We have small children, so any time we can sneak away! A babysitter, and dinner at a nice (not-kid-oriented!) restaurant is lovely!
(Kristy McRae 11:23pm June 12, 2015)
Going out to a nice dinner and just spending the evening
talking.
(Marcia Berbeza 12:28pm June 13, 2015)
A romantic evening is snuggling on the couch. He's watching TV while I read.
(Sharon Extine 1:53am June 13, 2015)
Well I like doing every day things and not so ordinary things with my fiancé.
It can be any evening when we get to spend time with each other and say
good night to each other.
(Sharame Vodraska 2:22am June 13, 2015)
doing anything with my husband!
(Sue Peterson 4:47am June 13, 2015)
Age makes a difference. At this stage of my life, I prefer to spend a quiet evening at home with my husband.
(Anna Speed 12:24pm June 13, 2015)
Just at home!
(Lindsey Andronak 2:18pm June 13, 2015)
A romantic dinner at a steak place and then a walk along the
beach barefoot!
(Denise Austin 2:19pm June 13, 2015)
Candlelight dinner made by my husband!
(Nicole Laverdure 10:11pm June 13, 2015)
My ideal romantic evening is going away somewhere out of town so that nothing from home can distract. A nice sightseeing excursion and then a great meal top if off.
(Flora Presley 10:31pm June 13, 2015)
Everyone cooperates to get the tasks that need to be done, done. Then Movie together.
(Beth Elder 7:15pm June 15, 2015)
Registered users may leave comments.
Log in or register now!