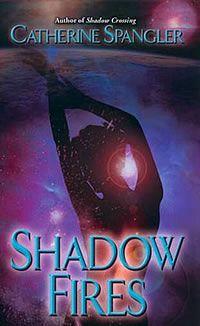 Purchase
Shielder series #5
Love Spell
February 2004
Featuring: Arion of Saura; Jenna dan Aron
352 pages
ISBN: 0505525259
EAN: 9780505525253
Paperback
Add to Wish List

Jenna dan Aron, a Shielder with psychic abilities, finds herself reluctantly married to Arion of Saura, a Leor who seems more beast than man, and who has no place in his life for softness or emotion. She finds life in the Leor settlement barbaric and beyond her experience. Her fierce warrior husband is her only buffer and her only lifeline, yet she finds herself challenging him and the ways of the Leors. In turn, he tries to resist the unfamiliar, protective urges his soft human mate raises in him, while they're both stunned by the sensual attraction that rages between them. And in the relentless heat of the wild Sauran desert, Jenna and Arion wage a battle of wills—until they discover that the heart is mightier than any weapon, and l! ove can forge shadow and fire together.
Out of Print
Comments
No comments posted.

Registered users may leave comments.
Log in or register now!