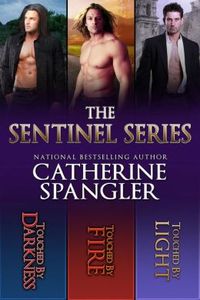 Purchase
The first three books of this Urban Fantasy Romance series.
The Sentinel Series
Author Self-Published
January 2014
On Sale: January 12, 2014
ISBN: 0045442533
EAN: 2940045442534
Kindle: B00GPBEOCI
e-Book
Add to Wish List

Romance Suspense | Romance Paranormal
Book 1, Touched by Darkness
After seven years on the run, Dr. Kara Cantrell believes she and her son, Alex, are safe. She's wrong.
Kara settles in the sleepy town of Zorro, Texas, convinced that she and her child have escaped the sinister reach of a supernatural underworld. But the appearance of Damien Morgan, a dangerous, alluring man with superhuman abilities, upends her quiet existence. Damien realizes that Alex is a fledgling Sentinel, and Kara is a matched, psychic conductor for him. She wants nothing to do with him, refusing to revisit the hell she experienced seven years ago. But she has no choice, as her son is projecting his abilities, leaving him vulnerable to unseen forces. Not only that, but someone—or something—is murdering people in Zorro. Kara is forced to work with Damien, tapping into a mystical link that triggers desires both of them must ignore. But as they work together to protect her son, and to track the killer, evil stalks them, reaching out—with the touch . . . of darkness.
Book 2, Touched by Fire
Since a brutal attack on her sister eleven years ago, Marla Reynolds has been emotionally frozen—but one man's passion could melt her defenses . . .
For the past eleven years, Marla has avoided relationships with men. Then she meets Luke Paxton in a Houston bar and is upended by an intense attraction she doesn't understand. But Luke does—it is an energy he must harness to achieve his goals. He is a Sentinel, a member of an ancient superhuman race. His purpose on Earth is to track unimaginable evil, and he needs Marla—willing or not—to help him focus his psychic powers. Kidnapped by Luke, who insists he's a reincarnated Atlantian and that she's a matched conductor for him, Marla thinks he's totally crazy. But his superpowers and the undeniable link between them convince her otherwise. She agrees to work with him to track down a bomber that's leaving a path of destruction across Texas. Luke tries to resist his growing feelings for Marla, but as he draws her deeper into a supernatural world, he finds himself torn between protecting humanity—or yielding to the fire of her touch . . .
Book 3, Touched by Light
After a brutal attack, Dr. Julia Reynolds is determined to live a solitary existence. But one man who believes she's his soul mate and his destiny has other ideas . . .
For twelve years Julia has been haunted by memories of a horrific assault, and forced to deal with precognitive abilities triggered by the attack. She's buried herself in her career. However, the arrogant and infuriating Adam Masters threatens her protective bubble, claiming she is a precisely matched conductor—for him. Adam is the powerful head of the Sentinels, a superhuman race protecting Earth. He believes his intense physical and mental connection with Julia will help locate a missing Sentinel. But Julia resists, unwilling to be drawn into a dark supernatural world, or to give into the sexual attraction between her and Adam. At the same time, her life is threatened when her psychopathic former attacker is freed from prison and seeks revenge. Julia finds herself torn between running from her demons—and embracing her power and reaching for the light . . .
Sentinel Series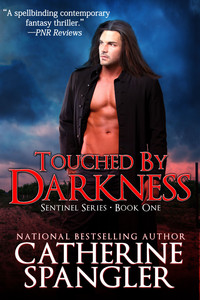 Touched by Darkness
#1.0
Kindle | BN.com | | |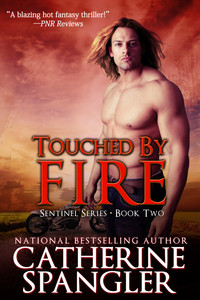 Touched by Fire
#2.0
Kindle | BN.com | | |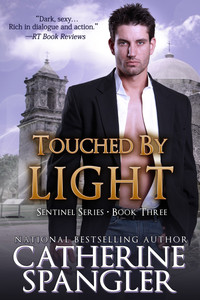 Touched by Light
#3.0
Kindle | BN.com | | |
Comments
No comments posted.

Registered users may leave comments.
Log in or register now!