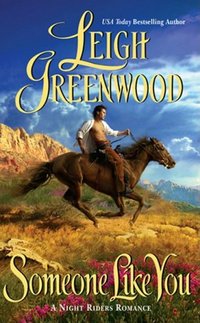 Purchase
When he finds the woman he loves in bed with his own father, Rafe Jerry leaves home, swearing never to return. But the terms of his father's will force him back to deal with the family ranch, the widow who betrayed him and a new love...
Leisure Books
March 2009
On Sale: February 24, 2009
Featuring: Rafe Jerry; Laveau di Viere; Maria de la Guerra
352 pages
ISBN: 084396135X
EAN: 9780843961355
Mass Market Paperback
Add to Wish List

Betrayal
At nineteen, Rafe Jerry had discovered the woman he adored in bed with another lover—his father. Ordered off the family's California ranch, he swore never to return and ran away to war. The harsh realities of battle had made a crack soldier of him, but a traitor in the ranks had turned him into a man to be feared. He would not rest until he achieved…
Revenge
Rafe rode for California with two goals—tracking down Laveau di Viere and breaking his father's will. He would never run Rancho los Alamitos for the beautiful yet treacherous widow; he would not help to raise his vulnerable young half brother; he refused to give in to his longing for Maria de la Guerra, the first woman to touch his hardened heart. But with Laveau on the attack and all he held most dear at risk, Rafe realized the one thing he could not fight was… Love
Comments
5 comments posted.
Re: Someone Like You

It sounds as if Someone Like You is part of the Night Riders series. Does it have seven books like the Seven Brides?
(Karin Tillotson 7:22am April 13, 2009)
Yes, Someone Like You is the 4th book in the Night Rider series. I'm working on the 5th book now. There will be two more after that.

Leigh
(Leigh Greenwood 11:32am April 13, 2009)
You talented writers drive us enchanted readers nuts! We love the stories, then wait with baited breath to get the "next" book to learn "the rest of the story"! Glad to hear we can expect more. I'm new to your writing, but see I'm going to have to play catch up! Jean M.
(Jean Merriott 8:10pm April 13, 2009)
Series are a great idea. We enter a
world, are introduced to great
characters, and want to know more
about all of them. One book is never
enough to get to know everyone's
story. Great series allow us to enjoy
the characters and their world for a
while. We still may hate to see them
"leave", but at least have had a good
long time with them.
(Patricia Barraclough 10:00pm April 13, 2009)
When you're really getting into and enjoying a book and then you notice it's almost over you go 'ooohhhh' but if it's a series then you get to anticipate the next one and you don't feel to bad that you read it too fast 'sigh'. I do love a good series to keep it flowing and for that little time you can be part of it. I do have some catch up to do on your seven series but I'm getting there. Thanks for the great reads.
(Margie Gagarin 2:43pm March 8, 2012)
Registered users may leave comments.
Log in or register now!