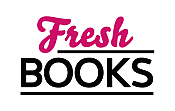 Books to enjoy in May! Let your reading blosson!
Leigh Greenwood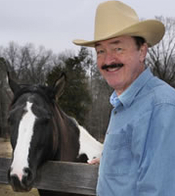 Blogging at Fresh Fiction
The Authors of LONGING FOR A COWBOY CHRISTMAS | Holiday Fun + Giveaway!
November 13, 2019
Can you believe Christmas is right around the corner? To celebrate, we asked the authors from the anthology Longing for a Cowboy Read More...
Leigh Greenwood | Giveaway and Excerpt for FOREVER AND ALWAYS
November 4, 2015
About FOREVER AND ALWAYS HE KNOWS SHE CAN NEVER BE HIS Read More...
Leigh Greenwood | Why are Cowboys the Ultimate romance heroes?
November 30, 2012
That's an intriguing question, one I believe has a long history of continuous development until it reached the position that it occupies today.  Let Read More...
Leigh Greenwood | Writing Romances
March 8, 2012
I'm often asked what it's like to be a man writing romance. I'm never sure how to answer that question because I Read More...
Leigh Greenwood | Series, Series, Series
April 13, 2009
I didn't set out to write series. I fell into it by accident. I was watching the movie Read More...
Leigh Greenwood is the author of both the popular Seven Brides series and The Cowboys series. The proud parent of three grown children, Leigh lives in Charlotte, North Carolina.
Log In to see more information about Leigh Greenwood
Log in or register now!
Series
Cactus Creek Cowboys | Night Riders
Books:
A Fearless Man, March 2021
Mass Market Paperback (reprint)
A Daring Man, February 2021
Mass Market Paperback
A Worthy Man, January 2021
Mass Market Paperback (reprint)
A Steadfast Man, November 2020
Mass Market Paperback
A Defiant Man, August 2020
Mass Market Paperback
A Dauntless Man, July 2020
Mass Market Paperback (reprint)
A Resolute Man, April 2020
Seven Brides
Mass Market Paperback / audiobook
When Love Comes, November 2019
Night Riders #5
Mass Market Paperback / e-Book
Longing for a Cowboy Christmas, October 2019
Mass Market Paperback / e-Book
Someone Like You, December 2018
(Night Riders #4
Mass Market Paperback / e-Book
Born to Love, May 2018
Night Riders #3
Mass Market Paperback / e-Book (reprint)
Texas Bride, December 2017
Night Riders #2
Mass Market Paperback
Christmas in a Cowboy's Arms, October 2017
Mass Market Paperback / e-Book
Texas Homecoming, April 2017
Mass Market Paperback
Forever And Always, November 2015
Cactus Creek Cowboys #3
Paperback / e-Book
To Love And To Cherish, November 2014
Cactus Creek Cowboys #2
Paperback / e-Book
To Have And To Hold, November 2013
Cactus Creek Cowboys #1
Paperback / e-Book
Heart Of A Texan, November 2012
Night Riders
Paperback / e-Book
Texas Pride, March 2012
Night RIders
Paperback / e-Book
No One But You, October 2011
Paperback
When Love Comes, April 2010
Mass Market Paperback
Someone Like You, March 2009
Mass Market Paperback
Texas Loving, April 2008
The Cowboys #13
Paperback
Texas Tender, January 2007
The Cowboys #12
Mass Market Paperback
A Texan's Honor, July 2006
The Cowboys #11
Paperback
Colorado Bride, June 2006
Paperback (reprint)
Rebel Enchantress, February 2006
Paperback (reprint)
The Mavericks, November 2005
The Cowboys #10
Paperback
Scarlet Sunset, Silver Nights, October 2005
Paperback (reprint)
The Captain's Caress, August 2005
Paperback (reprint)
Arizona Embrace, April 2005
Paperback (reprint)
The Reluctant Bride, January 2005
Paperback
The Independent Bride, March 2004
Paperback
Seductive Wager, February 2004
Paperback (reprint)
Sweet Temptation, October 2003
Paperback (reprint)
Born To Love, June 2003
The Night Rider #3
Paperback
Family Merger, February 2003
Paperback
Texas Bride, December 2002
The Night Rider #2
Paperback
Wicked Wyoming Nights, April 2002
Paperback (reprint)
Texas Homecoming, March 2002
The Night Rider #1
Paperback
Undercover Honeymoon, February 2002
Paperback
Wyoming Wildfire, November 2001
Paperback (reprint)
The Cowboys: Matt, June 2001
The Cowboys #9
Paperback
The Cowboys: Luke, December 2000
The Cowboys #8
Paperback
Seven Brides: Daisy, July 2000
Seven Brides #5
Paperback (reprint)
The Cowboys: Drew, May 2000
The Cowboys #7
Paperback
Love On The Run, March 2000
Paperback
Married By High Noon, December 1999
Paperback
Winter Wonderland, October 1999
Time of Your Life Series
Paperback
The Cowboys: Pete, August 1999
The Cowboys #6
Paperback
The Winner's Circle, July 1999
Paperback
The Cowboys: Chet, May 1999
The Cowboys #4
Paperback (reprint)
The Cowboys: Jake, April 1999
The Cowboys #1
Paperback (reprint)
The Cowboys: Sean, April 1999
The Cowboys #5
Paperback
Seven Brides: Violet, March 1999
Seven Brides #6
Paperback (reprint)
Just What The Doctor Ordered, January 1999
Paperback
Seven Brides: Lily, October 1998
Seven Brides #7
Paperback (reprint)
An Old Fashion Christmas, October 1998
Paperback
Seven Brides: Fern, July 1998
Seven Brides #2
Paperback (reprint)
The Cowboys: Buck, March 1998
Paperback
Christmas Spirit, November 1997
Paperback
The Cowboys: Ward, September 1997
The Cowboys #3
Paperback
Only You, August 1997
Paperback
Seven Brides: Iris, August 1996
Seven Brides #3
Paperback (reprint)
Seven Brides: Rose, June 1996
Seven Brides #1
Paperback (reprint)
Their First Noel, November 1995
Paperback
Seven Brides: Laurel, March 1995
Seven Brides #4
Paperback
Seductive Wager, May 1990
Paperback