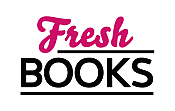 Sweet Romance + Thrilling Intrigue = February Best Reads
Reviews
Stuff To Die For
by Don Bruns
"Are there things in your life worth fighting and dying for?"
Posted August 15, 2008

There isn't much about Skip's life that's going the way he imagined it should at his age. In fact, he isn't who he thought he would be at all. His job as a security systems salesman is less than inspiring and contains no hope of bettering Read more...



The Deceived
by Brett Battles
"Extraordinary and thrilling follow-up to THE CLEANER."
Posted June 16, 2008

Jonathan Quinn is a "cleaner," a "ghost" who works as a high-priced janitor of sorts. Being a cleaner means disposing of any and all evidence after an event, often unsavory in nature, to ensure that the incident "never happened." Being a cleaner also means not getting involved and not Read more...



Boneyard
by Michelle Gagnon
"Special Agent Kelly Jones' latest case finds her investigating a mass grave site."
Posted June 16, 2008

Kelly Jones is long overdue for a vacation, but the day before she leaves for sandy beaches and drinks with little umbrellas, she is asked to lead a task force investigating the discovery of human bones along the Appalachian Trail. The bones, however, are not just from one body. There Read more...



Blind Rage
by Terri Persons
"A suspenseful read that keeps you guessing until the very end."
Posted May 16, 2008

Agent Bernadette Saint Clare is settling nicely into her new assignment in St. Paul, Minnesota. However, just when life was beginning to get a little dull, a string of troubled young women begin systematically turning up dead. One drowning in the Mississippi River is easy to accept as a suicide Read more...



Terri Adams
Features & Posts
No posts found.
No comments posted.