Jennifer Lower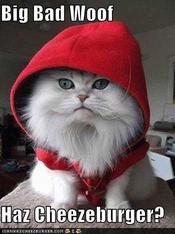 Features & Posts
No posts found.
6 comments posted.

Re: Banshee Charmer (11:19pm January 22, 2012):

I like them to be rugged with a soft side that he doesn't want the heroine to see and especially doesn't want anyone else to see.

Re: Engaged in Sin (11:51am November 6, 2011):

Sounds very interesting.

Re: North of Need (11:49am November 6, 2011):

I like a hero to be protective and have a good sence of humor. A nice visual description doesn't hurt either.

Re: The Norse King's Daughter (10:29pm September 30, 2011):

When I get into a reading slump...I take a break and start shopping around for some new authors to add to my reading list. Then a book comes along that breaks it.

Re: Night Veil (2:00am July 1, 2011):

I'd have to go with Batman. Superman just seems too sweeky-clean. Like the mask, the outfit, the vehicle, the attitude of Batman.

Re: Tangled Threads (4:46pm April 18, 2011):

I love the guys on NCIS. It's always nice when there is a marathon going on. I also enjoy have the marathon on in the background while I read.