"A stunning good paranormal thriller..."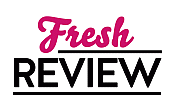 Reviewed by Debbie Wiley
Posted April 23, 2020

Thriller | Romance Suspense | Thriller Paranormal - Supernatural
Geneva Raynor knows something is amiss in Salem. After all, Noah Bishop, the chief of the Special Crimes Unit, sent her here to discover what is going on with three missing person cases. The catch-- she's in Salem unofficially because the sheriff of Salem won't acknowledge that there is a problem. She's not exactly thrilled that her partner will be Grayson Sheridan, but it's what Noah Bishop wants and his feelings about partners for missions is never wrong. Meanwhile, Nellie Cavendish has reluctantly arrived in Salem. A mysterious note from a father she barely knows has sent her here, even though she knows something is different about herself. Crows follow her around and storms spring up and turn violent when she is upset. Does Salem hold answers to her questions?
HIDDEN SALEM is the 19th book in the Bishop/Special Crimes Unit series and can mostly be read as a standalone story. I would suggest having at least a familiarity with Noah Bishop and his unit because Bishop does make an appearance. In addition, there are references to Bishop's other endeavors with individuals with paranormal abilities that play a small role in HIDDEN SALEM. Kay Hooper does a marvelous job, as always, at giving readers a list of characters and information on them to help fill in pieces for new readers.
Kay Hooper is a master at crafting eerie ambiance. The town of Salem has all the creepy factors that had me yelling at the characters to leave now! The mystery of the crows appearing and seemingly stalking and spying on characters is a stroke of genius. All I could think about was that old movie, The Birds, and I just kept waiting for the crows to descend on Geneva or Grayson en masse!
HIDDEN SALEM is yet another stunning paranormal thriller from the talented pen of Kay Hooper. The plot twists and turns as we learn more about the five families who founded Salem and the nefarious plan of one of the leaders. Don't start HIDDEN SALEM right before bedtime unless you plan on staying up late into the night, both to finish the tale and to find out what is going on with those creepy crows! I can't wait to see where Kay Hooper takes us next in the Bishop/Special Crimes Unit!
SUMMARY
A town shrouded in the occult. An evil that lurks in the dark. The SCU returns in a hair-raising novel from New York Times bestselling author Kay Hooper.

Nellie Cavendish has very good reasons to seek out her roots, and not only because she has no memory of her mother and hardly knew the father who left her upbringing to paid caregivers. In the eight years since her twenty-first birthday, very odd things have begun to happen. Crows gather near her wherever she goes, electronics short out when she touches them, and when she's upset, really upset, it storms. At first, she chalked up the unusual happenings to coincidence, but that explanation doesn't begin to cover the vivid nightmares that torment her. She can no longer pretend to ignore them. She has to find out the truth. And the only starting point she has is a mysterious letter from her father delivered ten years after his death, insisting she go to a town called Salem and risk her life to stop some unnamed evil. Before her thirtieth birthday.

As a longtime member of the FBI's Special Crimes Unit, Grayson Sheridan has learned not to be surprised by the unusual and the macabre--but Salem is different. Evidence of Satanic activities and the disappearance of three strangers to the town are what brought Salem to the attention of the SCU, and when Gray arrives to find his undercover partner vanished, he knows that whatever's hiding in the seemingly peaceful little town is deadly. But what actually hides in the shadows and secrets of Salem is unlike anything the agents have ever encountered.
---
What do you think about this review?
Comments
No comments posted.

Registered users may leave comments.
Log in or register now!