"Fun from beginning to end."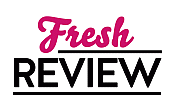 Reviewed by Sandra Wurman
Posted March 8, 2020

Women's Fiction Contemporary | Romance
NOBODY BUT YOU is another wondrous Jill Shalvis story about people with flaws, and people who will win your heart. NOBODY BUT YOU is book 3 in the Cedar Ridge series. But once again Shalvis has concocted a rambunctiously endearing story that captures your attention and holds tight. As the story continues you come to realize this is anything but irreverent. It's lovely and enticing. NOBODY BUT YOU is another winning episode centering on the people of Cedar Ridge.
Sophie Marren is royally pissed at her ex-husband. So when it comes time to divide the goods in their divorce she takes the one thing her husband loves above all else. His boat. Sure at one point, Sophie had dreams that she would take that place in her ex's life and heart. But she is now a realist. The boat named after himself is the one thing that would matter. Lucas didn't just break up a marriage but in addition, he put quite a kibosh on Sophie's career.
So that's how Sophie wound up living on the darn boat. Several problems with living on a boat. And as time goes on Sophie becomes glaringly aware of how perhaps shortsighted she was in choosing this as her demand.
Kind of funny how Sophie Marren meets Jacob Kincaid. She has docked her boat at his dock. The cabin Jacob is staying in has been vacant for a long time. No one would notice her boat. Well, that's what Sophie thought.
Jacob returns home to Cedar Ridge to recover and finds himself quite entertained by this strange woman who randomly docks by his cabin. It is readily apparent she is having issues, and somehow Jacob winds up enmeshed in Sophie's life. The more Jacob gets to know this somewhat mess of a woman the more she steals his heart.
Jacob had thought the best way to recover after returning from his tour of duty was in a private subdued manner. As it turns out living in the cabin by the lake is anything but—but in a very good way.
Every book in the Cedar Ridge is amazing in its own way. The stories abound with endearing characters, and the dialog is spot on and funny. I'm talking laugh out loud funny—so be prepared to get strange looks if you are in public. Just saying. Jill Shalvis is one of the premier contemporary authors who never fails to entertain with her sassy bright tales. NOBODY BUT YOU is the latest in this talented writer's repertoire.
SUMMARY
From the New York Times bestselling author Jill Shalvis comes an emotional and heartwarming women's fiction read about two wayward souls who find peace and home in each other.
Sophie Marren spent her entire life trying to please everyone, from her distant father to her demanding husband, nearly losing herself in the process. But after discovering she was the only person in her marriage to have taken their vows seriously, Sophie walks away with nothing except for the boat she got in the divorce settlement -- hardly the ideal living arrangement for a woman who gets seasick in a bathtub. She knows she should sell it, move, and leave the whole mess behind her, but . . . Sophie loves living in tiny Cedar Ridge, Colorado, and she's not about to let anyone take that from her, too. Especially not the handsome, intense former soldier who keeps trying to kick her off the dock of his lakeside cabin. As much as she wants to tell Jacob Kincaid to stick it where the sun don't shine, she senses he's dealing with struggles of his own, and she can't help being drawn in. But when secrets from her past resurface, will she be able to hold on to the life she's so carefully built?
---
What do you think about this review?
Comments
No comments posted.

Registered users may leave comments.
Log in or register now!