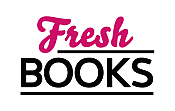 April showers us with great reads! Stay safe!
"Laura Childs proves why she is such a powerhouse writer."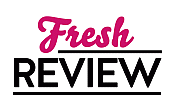 Reviewed by Annie Tegelan
Posted March 5, 2020

LAVENDER BLUE MURDER is book twenty-one in the Teashop Mystery series. It's by far the best series that Laura Childs has written, and in this book, she proves why she is such a powerhouse writer.
The main protagonist, Theo, and her tea sommelier, Drayton, are invited to attend a bird hunt. However, as the shots are fired, a cry is heard, and Theo and Drayton run to check what happened. To their horror, they discover their host, Reginald, on the ground and bleeding.
With a second murder attempt happens, this time targeting, Reginald's wife, Meredith, Theo knows something else is going on. She uses her intelligence and gut to figure out what happens. With several other plot lines in the story, this book made for a really interesting and fast-paced read.
I truly enjoy Laura Childs's writing style because although many things are happening, there is a clarity to everything she writes. She leaves the clues out for the reader, but doesn't make things too obvious so that it's easy to guess. I love the characters in this series, even if they only play a small role in the overall story. And I've discovered that Theo's character continues to grow with each book that comes out.
As one of my favorite Cozy Mystery series, you definitely don't want to miss out of LAVENDER BLUE MURDER. Laura Childs delivers an epic mystery every time!
SUMMARY
Tea-Maven Theodosia Browning brews up trouble in the latest Tea Shop Mystery from New York Times bestselling author Laura Childs.

Tea maven Theodosia Browning and her tea sommelier Drayton Conneley are guests at a bird hunt styled in the precise manner of an English shooting party. Which means elevenses (sloe gin fizzes), gun loaders, the drawing of pegs, fine looking bird dogs, and shooting costumes of tweed, herringbone, and suede.

But as gunshots explode like a riff of Black Cat firecrackers, another shot sounds too close for comfort to Theodosia and Drayton. Intrigued but worried, Theodosia wanders into the neighbor's lavender field where she discovers their host, Reginald Doyle, bleeding to death.

His wife, Meredith, is beside herself with grief and begs Theodosia and Drayton to stay the night. But Theodosia awakens at 2:00A.M. to find smoke in her room and the house on fire. As the fire department screams in and the investigating sheriff returns, Meredith again pleads with Theodosia for help.

As Theodosia investigates, fingers are pointed, secrets are uncovered, Reginald's daughter-in-law goes missing presumed drowned, and Meredith is determined to find answers via a séance. All the while Theodosia worries if she's made a mistake in inviting a prime suspect to her upscale Lavender Lady Tea.


INCLUDES DELICIOUS RECIPES AND TEA TIME TIPS!
---
What do you think about this review?
Comments
No comments posted.

Registered users may leave comments.
Log in or register now!