"The winter season brings unexpected love and marriage"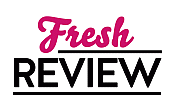 Reviewed by Make Kay
Posted October 10, 2019

Romance Historical | Romance Holiday | Holiday
SEDUCTION ON A SNOWY NIGHT is a collection of winter historical romance novellas by some pretty heavy historical romance hitters. Unfortunately, for me, this collection fell flat. It did, however, make me long for cold weather and some snow!
"A Christmas Abduction" by Madeline Hunter involves a sister who abducts a man in order to force him to marry her sister. While she's holding him captive, however, she decides to kiss him herself. Repeatedly. It was very frustrating to see her do this over and over. Even in this day and age, that would be frowned upon. And it absolutely would be in Regency England, where people were so irrationally concerned with rules of propriety. This prevented me from enjoying the rest of the story.
In "A Perfect Match" by Sabrina Jeffries, the shoe is on the other foot. This time its the man who is canoodling with the cousin of the woman he plans to marry. But even in a different story, it was still frustrating and hard to swallow. Many authors seem to struggle with making a novella into a robust story, even if it is short in length and "A Perfect Match" didn't feel fully fleshed out. The author also uses the literary conceit of using lines from Christmas carols smattered throughout the story. It's supposed to be charming, but was jarring and pulled me out of the story each time.
"One Wicked Winter Night" by Mary Jo Putney is the best of the bunch for me. It featured long-separated lovers, so the rapid progression of their mutual interest is believable. I always like when the characters are older; it's nice to see that romance novels are becoming more inclusive of heroines and heroes!
While I had high hopes of this holiday collection by authors who have written some of my favorite historical romances over the years, SEDUCTION ON A SNOWY NIGHT did not meet my expectations. Christmas tales always make me long for cold nights and hot chocolate, and these stories did bring me the feel of chilly wintery nights (a welcome change form the subtropical locale where I'm sweltering now)! So I'm grateful for the illusion of snow and mistletoe, and I will still look forward to new offerings from these authors in the future.
SUMMARY
This winter, steal away with the reigning queens of Regency Romance
. . . to a surprise snowstorm, the comfort of a blazing fire, and the heat of a lover's kisses . . .

A CHRISTMAS ABDUCTION by Madeline Hunter
Caroline Dunham has a bone to pick with notorious rake Baron Thornhill—and a creative plan to insure his undivided attention. Yet once in close quarters, she finds herself beholden to their smoldering connection . . .

A PERFECT MATCH by Sabrina Jeffries
Whisked away from a wintry ball by the officer she knew only through letters, Cassandra Isles struggles with her feelings for the commanding Colonel Lord Heywood. For he, secretly a fortune-hunter, must marry for money to save his estate—and Cass, secretly an heiress, will accept nothing less than
love . . .

ONE WICKED WINTER NIGHT by Mary Jo Putney
Dressed as a veiled princess, Lady Diana Lawrence is shocked to discover that the mysterious corsair who tempts her away from the costume ball is the duke she once loved and lost. Now snowed in with Castleton at a remote lodge, will she surrender to the passion still burning hotly between them?
Excerpt
From Mary Jo Putney's story, "One Wicked Winter Night"
Here's an excerpt taken from when Diana and Anthony waltz at the masquerade ball:
She realized that sensual awareness was moving into intense attraction and the feelings were mutual.And wasn't that an outrageous thought?He was a stranger and his easy confidence suggested that he was a married man. Even if he wasn't, she was not about to give up her independent life, and she was not a woman to take casual lovers.
Though there was nothing casual about how she felt tonight. As they waltzed, their bodies drew closer than was respectable. He was all male heat and strength, a wordless invitation to sin.
She felt reckless and a little wild, and she made no protest when he swept them into one of the ballroom's shadowed alcoves. "You are enchanting, my exotic lady," he breathed. "Will you join me for the supper dance?"
He wanted more than that, and so did she. "Perhaps I will. But first . . ." She tugged her veil from her lower face in a not very subtle invitation for a kiss.
An invitation he accepted. Their lips met in a warm, sweet thank-you for the pleasure of their dancing. Then his arms closed around her, and lightness dissolved into a desire that scorched her to her marrow. She leaned into him, their bodies molding together as the kiss deepened. He kissed like a god, she thought hazily. She'd never before experienced such a fierce response--
No, she had felt this scorching sensuality before! She jerked away until her back was pressed against the wall. "Anthony?" she gasped as she reached up to yank off his mask, revealing the face and deep blue eyes that were burned on her heart by the flames of first love.
---
What do you think about this review?
Comments
No comments posted.

Registered users may leave comments.
Log in or register now!