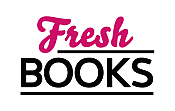 Sweet Romance + Thrilling Intrigue = February Best Reads
"Romance, family, Christmas, and, oh, the drama!"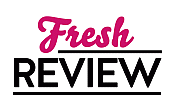 Reviewed by Bonnie Rose
Posted September 26, 2019

Romance Contemporary | Holiday
Maggie and Nick White have been married for over thirty years, but it's all about to come to an end. Both of their daughters, Rosie and Katie, are grown and living on their own now. There's no hostility, no animosity, and no anger--just the sadness of a love that disappeared. They've been living apart for several months now, but have yet to break the news to their daughters. Maggie wants to wait until they can do it face to face. Before that happens, Rosie calls with exciting news--she's about to be married! That's only a month away. While Nick feels that they should tell Rosie about their break- up, Maggie doesn't want to ruin the wedding and wants to wait until after the honeymoon.
Katie is not a romantic and feels very strongly that her little sister, Rosie, is making a big mistake. She's only known her fiance, Dan, for three months. Surely that's not enough time to make such a binding commitment. Katie, who is dealing with her own life crisis, makes her plans to arrive early for the wedding with the intention of talking some sense into Rosie, and, hopefully, causing her to cancel the wedding.
Rosie had no doubts about the rightness of her relationship with Dan until Katie planted those seeds of uncertainty in her head. Now, as she broaches the subject with Dan that they are possibly rushing too fast, he seems to brush aside her hesitancy.
The White family is loving, yet they're all hiding secrets from each other. I particularly love Maggie and Nick, who are clearly still friends and comfortable with each other, just seemingly lost. Their decision to play a charade of being happily married gives them plenty of opportunities to spend quality time together and to talk over all that went wrong. I dearly wanted them to rediscover their lost love, and to give their marriage another chance.
Katie was more difficult to love, as she has some harder edges, and an attitude of feeling that she knows what's right for others, while it's clear she's very unhappy in her own life. Rosie is her direct opposite, being soft and caring, and too easily swept away by the desires of other people.
A WEDDING IN DECEMBER is a delightful combination of romance, family love, and Christmas magic. The story unfolds so skillfully that the reader is never certain of the outcome. Will Maggie and Nick reconcile? Will Rosie go ahead with the wedding? Will Katie face her own issues and stop trying to decide her sister's future? And how about the groom's mom--she's a wedding planner on steroids! This heartwarming story captivated me, and it's one I'd recommend reading at any season.
SUMMARY
This funny, charming and heartwarming new Christmas novel is USA TODAY bestselling author Sarah Morgan at her festive best!

In the snowy perfection of Aspen, the White family gathers for youngest daughter Rosie's whirlwind Christmas wedding. First to arrive are the bride's parents, Maggie and Nick. Their daughter's marriage is a milestone they are determined to celebrate wholeheartedly, but they are hiding a huge secret of their own: they are on the brink of divorce. After living apart for the last six months, the last thing they need is to be trapped together in an irresistibly romantic winter wonderland.

Rosie's older sister, Katie, is also dreading the wedding. Worried that impulsive, sweet-hearted Rosie is making a mistake, Katie is determined to save her sister from herself! If only the irritatingly good-looking best man, Jordan, would stop interfering with her plans…

Bride-to-be Rosie loves her fiancé but is having serious second thoughts. Except everyone has arrived—how can she tell them she's not sure? As the big day gets closer, and emotions run even higher, this is one White family Christmas none of them will ever forget!
---
What do you think about this review?
Comments
No comments posted.

Registered users may leave comments.
Log in or register now!