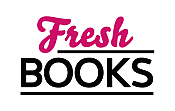 March Books to ROAR over!
"A gilded cage that entraps and inspires..."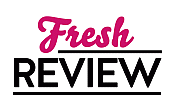 Reviewed by Svetlana Libenson
Posted September 26, 2019

In 1955, twenty-six-year-old Lillian Oberon should be the happiest of women--she's the wife to Charles Oberon, a man whose vast estate of Cloudesley is home to peacocks as well as and enchanting landscape. Lillian, however, feels trapped by the obligations she carries towards her young stepson, Albie, as well as her sister who was injured during WWII and is forced to live out her life in an expensive care house. During a summer night, as she is recovering from devastating news and is hosting another party thrown by her wealthy husband, Lillian meets Jack Fincher, an up-and-coming artist who gets a commission to paint a room in the house. As Lillian and Jack begin their meetings, romance blossoms between them, eventually forcing Lillian to make a choice with consequences affecting everyone, including family members generations later.
In the present-day, Maggie Oberon, daughter of Albie Oberon, has had an unstable life and hasn't been able to grow roots anywhere. She's repeatedly disappointed by her father's flighty promises and her mother is absent. Despite those obstacles, her beloved grandmother, Lillian, has always been there for her, an anchor within the raging sea. When her grandmother gets sick and refuses to leave the now-dilapidated manor of Cloudesley, Maggie is forced to seek out ways to help fulfill her grandmother's wishes, and along the way, she will learn secrets and bring a sense of closure to herself.
With a style similar to Dinah Jeffries, THE PEACOCK SUMMER by Hannah Richell is a novel of rich imagination and captivating women. It's a tale that readers should savor. THE PEACOCK SUMMER also explores the women's decisions and what leads them both to make the decisions they had made. It is a vibrant and haunting tale that will not be forgotten anytime soon.
For a reader seeking a lush tale that is steeped in rich imagery and has amazing and sympathetic women at the center, THE PEACOCK SUMMER by Hannah Richell should be a perfect fit to meet that need.
SUMMARY
From internationally bestselling author Hannah Richell comes this compelling story of hidden secrets, forbidden love, and a mysterious old house.

Two summers, decades apart. . .

Two women whose lives are forever entwined. . .

And a house that holds the dark secrets that could free them both.

1955: At twenty-six-years old, Lillian Oberon is young, beautiful, and married to the wealthy and handsome Charles Oberon. She is also the mistress of Cloudesley, a lavish estate. But not long after her nuptials, she begins to feel her marriage is a sham. Like the exquisite objets d'art, curiosities, and treasures her husband collects, she is just another possession captured within the walls of the grand countryside manor. With a sister and young stepson in her care, Lillian has made peace with her unfulfilling marriage and fate--until a charismatic artist visits for the summer and makes Lillian re-examine the choices she's made.

The present-day: Having abruptly broken off her engagement, Maggie Oberon escapes to Australia, hoping that the distance will make her forget the mess she's made of her life. But when her beloved grandmother, Lillian, becomes ill, she must return to England and confront the past she ran away from. When she arrives at Cloudesley, she is dismayed to find the once opulent estate crumbling into decay. As Maggie scrambles to find a way to save the old property, she is unprepared to learn the dark secrets that have remained hidden behind the dark halls of Cloudesley. But within these walls also lies the key that could change its legacy--and Maggie's life--forever.
---
What do you think about this review?
Comments
No comments posted.

Registered users may leave comments.
Log in or register now!