"Moving on is becoming a real challenge for two amazing character."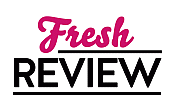 Reviewed by Sandra Wurman
Posted September 22, 2019

Sometimes seasonal stories are blushingly happy and simple. All about the upcoming festivities and traditions: people's lives take a brief respite from the hustle and bustle of their careers, jobs, and other activities that make up the significant portion of their time. COWBOY CHRISTMAS REDEMPTION is a tale filled with twists and turns about two people that have designed their individual lives in a manner that made them safe.
What exactly does it mean to feel safe? We are not talking about physical harm but emotional stress and darkness. So amidst all the decorations, music and pageantry of Christmas, two people are trying to sort through their lives. Hopefully, discover something that has been missing and that piece of the puzzle that has been lost in time — real love and passion.
Real life has been difficult for Ellie. We actually met her before in one of Maisie Yates books. Her husband Clint died in a tragic helicopter accident while fighting a fire. Clint's death left quite a few people with regrets, and we've already dealt with some of those in the Gold Valley series. But in COWBOY CHRISTMAS REDEMPTION we are faced with Caleb's life now that his best friend Clint is dead. Caleb has, from that very instance, become Ellie's protector and lifesaver. They have become each other's best friend. The irony is not lost on the reader that Ellie and Caleb have shared much more since they met. But with Clint in the picture, neither one would dare even evaluate just what their friendship really meant to them.
Several years have passed. Ellie and her four-year-old daughter Amelia have a wonderful life. Their friends have become family to them. Caleb's family has brought both of them into the fold. But Ellie is beginning to realize that she isn't as truly happy as she pretends to be. But it is becoming more difficult to be the widow. She wants more but truly has no idea what. Caleb has always been around in some manner or another.
But now Caleb seems to be distancing himself. What is that all about? Caleb is her protector, her knight in shining armor – so to speak what is happening to their friendship. This is an intricate puzzle. One that is going to take quite a bit of time and patience – and might I say that is something neither Ellie nor Caleb has in abundance. Both are stubborn and remind me of two magnets that can't meet. Caleb is convinced that even with an undeniable attraction simmering between them well, there is no future. His Ellie deserved much better. He knows that this attraction has a limited time stamp and when it expires, Ellie and Amelia will move on to greener pastures. Somehow Caleb has never had the opportunity to learn what real love is about.
COWBOY CHRISTMAS REDEMPTION is about forgiving misdeeds, opening up your heart to love and having the guts to go after what you really want and need. Maisey Yates always surprises me with the characters she creates. Flaws and all these characters become dear to her readers and remain in our heads long after we complete the book. Every book in the Gold Valley series has been a joy to read and review.
SUMMARY
As snowflakes fall in Gold Valley, Oregon, will this rugged cowboy finally win the woman of his dreams?

Cowboy Caleb Dalton has loved single mom Ellie Bell, and her little daughter, Amelia, for years. But since Ellie is his best friend's widow, Caleb's head knows Ellie will always be strictly off-limits. If only his heart got the memo. So when Caleb discovers that Ellie has a Christmas wish list—and hopes for a kiss under the mistletoe—he's throwing his cowboy hat into the ring. If anyone's going to be kissing Ellie and sharing this magical time with her and her daughter, it's him.

Ellie has dreaded the holidays since losing her husband. But this year, she's finally ready to make some changes. She never expects the biggest change to be the heart-stopping kiss she shares with Caleb. For almost five years, Caleb has been her best friend, her rock, her salvation. This Christmas, can Caleb prove he's also the missing puzzle piece of Ellie's and Amelia's hearts?
---
What do you think about this review?
Comments
No comments posted.

Registered users may leave comments.
Log in or register now!