"Welcome to the Jungle, it's not what is expected from the upper class, or is it?"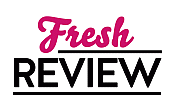 Reviewed by Jennifer Rummel
Posted August 28, 2019

Lady Georgiana has finally tied the knot. She's no longer in line for the throne, and she's officially an old married lady. The first few days of the honeymoon on a houseboat are bliss. But the couple's back to reality soon enough. At the Queen's garden party, Darcy announces the couple is off to Kenya for a much longer and proper honeymoon. Georgie's surprised, to say the least, but she's excited to see the animals of Africa. She's less than thrilled when she learns Darcy is there for a job.
After being tasked by the Queen for a job of her own, she's horrified at the behaviors of the aristocrats. Their types of parties involving drugs and swinging are not of interest to Georgie. When she and her husband stumble upon the body of a party guest, they're not surprised to discover he's been murdered. As a notorious philanderer who recently inherited a title, the list of suspects is rather long.
LOVE AND DEATH AMONG THE CHEETAHS is the thirteenth title in the Royal Spyness series featuring Lady Georgiana. The change in scenery gives readers a whole new cast of characters while catching up with old favorites. The new characters are racist, sexist, and not at all kindred spirits. Bowen addressed these issues in the novel, but also in the Author's Note and the Historical note. This small cast of characters is caught up in murder, drug running, jewel thievery, and political intrigue leaving Georgie and Darcy very busy during their honeymoon. While the discovery of the killer isn't fully developed, it's a believable closing. The ending of the novel will leave readers anxious for the next book in the series.
SUMMARY
Georgie and Darcy are finally on their honeymoon in Kenya's Happy Valley, but murder crashes the party in this all-new installment in the New York Times bestselling series.
I was so excited when Darcy announced out of the blue that we were flying to Kenya for our extended honeymoon. Now that we are here, I suspect he has actually been sent to fulfill another secret mission. I am trying very hard not to pick a fight about it, because after all, we are in paradise! Darcy finally confides that there have been robberies in London and Paris. It seems the thief was a member of the aristocracy and may have fled to Kenya. Since we are staying in the Happy Valley—the center of upper-class English life—we are well positioned to hunt for clues and ferret out possible suspects.
Now that I am a sophisticated married woman, I am doing my best to sound like one. But crikey! These aristocrats are a thoroughly loathsome sort enjoying a completely decadent lifestyle filled with wild parties and rampant infidelity. And one of the leading lights in the community, Lord Cheriton, has the nerve to make a play for me. While I am on my honeymoon! Of course, I put an end to that right off.
When he is found bloodied and lifeless along a lonely stretch of road, it appears he fell victim to a lion. But it seems that the Happy Valley community wants to close the case a bit too quickly. Darcy and I soon discover that there is much more than a simple robbery and an animal attack to contend with here in Kenya. Nearly everyone has a motive to want Lord Cheriton dead and some will go to great lengths to silence anyone who asks too many questions. The hunt is on! I just hope I can survive my honeymoon long enough to catch a killer. . .
---
What do you think about this review?
Comments
No comments posted.

Registered users may leave comments.
Log in or register now!