"Just wait till you meet Daisy."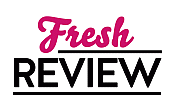 Reviewed by Sandra Wurman
Posted August 15, 2019

Every story needs a breakout star and I'VE GOT YOU, BABE by Lynnette Austin has the cutest, most precocious star. The star is Daisy, a toddler with the gift of gab. When Daisy speaks everyone listens. She definitely gets your attention and so it is no wonder that when Daisy has something to say it is usually quite important. Well at least in a Daisy world. I'VE GOT YOU, BABE is an invitation to visit Daisy's world and you won't want to leave.
In essence that is part of the problem with big tough ex-marine Tucker Wylder. His immediate attraction to Daisy's mother, Elisa Danvers, doesn't surprise Tucker. After all, any red-blooded guy would take notice of this gorgeous blonde. But it is Daisy that gets under Tucker's skin and worms her way into his damaged heart and military no-nonsense life and home. When Elisa's car conks out at Tucker's garage it wasn't just the car that was running out of steam. It seems as though Elisa is also running on fumes.
Elisa is on her last leg. Out of money, job, home, and luck, it seems. Now, this unexpected stop in Misty Bottoms, Georgia, is just one more wrench in the works. Tucker and his two brothers own a garage that rebuilds and restores high-end vintage cars. The vehicle that Elisa rides isn't even close to valuable. But it is all that stands between her and Daisy continuing on their trip to Elisa's mother's home. Even that isn't a slam dunk. Elisa has virtually no family. She was raised by a grandmother after being sort of abandoned by her strange mother and military father. Daisy is essentially Elisa's only family. Her short marriage ended with a whimper, but Daisy is the grand prize.
Stuck in Misty Bottoms with a barrage of wonderful caring people turns out to be quite a wonderful accident for both Daisy and Elisa. Tucker somehow winds up as the host for Misty Bottoms' newest visitors. Tucker's reactions are humorous to what looks like an invasion of his stark bachelor pad. Little girls make messes - Tucker can't help but wince and Elisa can't help but notice. Daisy, however, is delighted to be the center of attention. And all at once, you are on board with this very unconventional group.
Tucker hasn't really faced his parting with the military and loss of friends and company. His world is well organized with little or no room for anything remotely resembling relationships. His family has honored his wish for time and space, but even they are beginning to worry. Daisy has no idea of any of this angst on the part of Tucker or her mom. Elisa hates feeling like a charity case and yet there is no question that here is a woman in real need of help. Tucker just falls right into that role. But what Tucker never counted on was that these two females were invading more than just his spotless efficient house.
I'VE GOT YOU, BABE is entertainment at its best thanks once again to Lynnette Austin. Austin's characters are just amazing and in I'VE GOT YOU, BABE, we get to revisit some we met before in past stories and meet some new ones. Any friend of Lynnette Austin is a friend of mine. Daisy is a dream of a character. Enjoy.
SUMMARY
Where do you go when you're at the end of your rope?
Former Marine Tucker Wylder wants nothing more than to work with his brothers in their vintage car restoration business and be left alone with his nightmares and regrets. The last thing he needs is to take on someone else's troubles. . .
Then Elisa Danvers and her young daughter arrive in Misty Bottoms, Georgia. Elisa has reached the end of the line--flat broke, engine trouble, sick in body and spirit. Tucker steps up to the rescue and finds himself reluctantly taking care of a feisty preschooler and her independent mother, who doesn't seem to want his help. And Tucker isn't sure he's ready for the way precocious little Daisy and headstrong, beautiful Elisa herself capture first his bachelor household and finally his carefully guarded heart. . .
---
What do you think about this review?
Comments
No comments posted.

Registered users may leave comments.
Log in or register now!