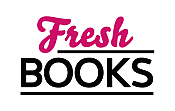 Finish off the year with great December reads
"A story that will capture you until the very end!"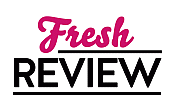 Reviewed by Annetta Sweetko
Posted July 5, 2019

Thriller Police Procedural | Thriller
What do you do when you are an F.B.I. agent and, having been in a car accident, don't remember that? Nor do you remember being married to the handsome guy who is always there in the hospital. Or the son you share. That is what Agent Lacey Sherlock Savich feels like. Her mind is traveling through a frightening LABYRINTH. A simple accident that might not be so simple when you consider she does remember a man flying into her windshield. The DNA from the blood names him as CIA analyst, Justice Cummings, and he is now missing.
Add to that trying to relearn about herself and her husband, who turns out to also be her boss, Dillon Savich and their adorable son Sean, as well as another case that needs their attention. Agent Griffin Hammersmith rescues Carson DaSilva, who claims to have been kidnapped and held captive, but the sheriff throws them in jail and wants to throw away the key. The alleged kidnapper is his nephew and a member of a powerful family. While working to find evidence for Griffin, Sherlock works on her memory and stays updated on the car accident. She knows what she is doing in the investigation. She has fallen into that rhythm without blinking an eye, but being without so many memories is playing havoc on her psyche. Will she ever remember her husband and her son? As time goes by, and evidence piles up on the crash, they wonder if the accident was really an accident at all.
The things you can count on in a Catherine Coulter book are a complex storyline with plenty of action, intrigue, and unexpected twists and turns. LABYRINTH has all that and more. I have been a fan of her F.B.I. thrillers since the first and have grown to expect a lot and am always amazed at how this author comes through. Readers will really have a number of mysteries to delve through with our agents including the accident, what happened to the CIA guy and why was he running, and the kidnappings that landed an agent and victim in jail. Never fear - all will be answered. The epilogue is the perfect finale to the story closing all mysteries as well as can be expected, because some things just cannot be put to rest completely.
I felt deeply for Sherlock's dealing with her memory loss. Though everyone assured her it would most likely be temporary, what if it wasn't? The fear of not remembering your family played on her mind just as it would anyone's. Still, she kept busy and it was really interesting when her memory seemed to begin to flow again. Something from her academy days just seemed to loosen up her mind.
LABYRINTH is a book that will certainly hold your interest, if not take you over completely. Keeping the different mysteries going on at once might seem daunting but, in truth, it flows very smoothly and you are captured to the very end. I happily recommend LABYRINTH and all others in this series by Catherine Coulter.
SUMMARY
The #1 New York Times bestselling FBI Thriller series returns with another tour de force in which agents Savich and Sherlock stumble into a bizarre case that's more complicated and twisted than any they've ever encountered.

On a Tuesday afternoon, Agent Sherlock is driving in downtown Washington when her Volvo is suddenly T-boned at an intersection. As her car spins out of control, a man's body slams against her windshield and then—blackness. When she finally regains consciousness in the hospital, she's told about the accident and the man she struck. No one knows yet who he is or where he is because he ran away. From DNA, they discover his name is Justice Cummings and he's a CIA analyst at Langley…and he's still missing.

Meanwhile, in the small town of Gaffer's Ridge, Virginia, Special Agent Griffin Hammersmith rescues a kidnapped woman claiming her captor had probably murdered three missing teenage girls. However, the man she accuses is the local sheriff's nephew and a member of a very powerful family, reputed to have psychic powers. When the sheriff arrests Griffin and the rescued woman, Carson DaSilva, he calls Savich for help. Together they have to weave their way through a labyrinth of lies to find the truth of a terrible secret.

"If there's one thing that readers can count on in a Coulter novel it is that she always delivers amazingly eerie and complex thrillers" (RT Book Reviews), and Labyrinth is no different. With white-knuckled pacing and shocking twists and turns, this is another electrifying novel that will sink its teeth in you.
---
What do you think about this review?
Comments
No comments posted.

Registered users may leave comments.
Log in or register now!