"Who killed the rabbit farmer?"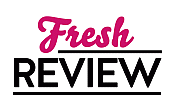 Reviewed by Debbie Wiley
Posted July 2, 2019

Easter is just around the corner and Bailey King is heading back home to Harvest, Ohio, after wrapping up the shooting for her new tv show. Bailey is looking forward to spending time with her grandmother at their chocolate shop, Swissmen Sweets. Unfortunately, town resident Margot Rawlings has a plan for Bailey that includes carving a giant chocolate rabbit for the town festivities. Meanwhile, another town resident and rabbit farmer, Stephen Raber, is murdered right in front of Bailey. Bailey is smack in the middle of another murder investigation and will have to work closely with her boyfriend and sheriff deputy, Aiden Brody, if she hopes to survive.
I didn't think Amanda Flower could top her last book, PREMEDITATED PEPPERMINT, but oh boy was I ever wrong! I alternated between worrying for Bailey and laughing hysterically throughout TOXIC TOFFEE. The antics of Jethro the potbellied pig are of course outrageously funny, but it is all the various rabbit shenanigans that had me in tears from laughing so hard. I'm not going to share any spoilers, but one scene in particular still makes me laugh out loud.
The Amish lifestyle is a central part of the story line underpinning all of the Amish Candy Shop books and I enjoy how Amanda Flower educates Englishers such as myself on the Amish culture. I'm particularly intrigued by a new character we meet, Millie Fisher, and her role in the community. Even better, I'm thrilled she's the main character in a new series, starting with MATCHMAKING CAN BE DEADLY.
TOXIC TOFFEE is the fourth book in the Amish Candy Shop series and is my favorite installment yet! Readers new to the series can jump right in and enjoy this entertaining and fun cozy mystery. I love each and all the characters in Amanda Flower's series, although Puff may have displaced Jethro after reading TOXIC TOFFEE. If you love humor in your cozy mysteries, then look no further than Amanda Flower and TOXIC TOFFEE as I'm sure you'll enjoy her books as much as I do!
SUMMARY
A sweet tooth for murder . . .
Bailey King's in New York wrapping up a six-week shoot on her first cable TV show, Bailey's Amish Sweets, when she gets a call from her Ohio town's resident busybody. With Easter around the corner, Bailey's been recruited to create a giant toffee bunny for the weeklong springtime festival that will also feature live white rabbits. But back home in Harvest, death becomes the main attraction when Stephen Raber keels over from an apparent heart attack—with Bailey and Raber's pet bunny as witnesses.
Except it wasn't Raber's heart that suddenly gave out—a lethal dose of lily of the valley was mixed into a tasty piece of toffee. Who'd want to poison a jovial rabbit farmer who reminded Bailey of an Amish Santa Claus? To solve the murder, she and her sheriff deputy boyfriend Aiden must uncover a twenty-year-old secret. She'll need to pull a rabbit out of a hat to keep a healthy distance from toxic people, including one venomous killer . . .
Recipe Included!
---
What do you think about this review?
Comments
No comments posted.

Registered users may leave comments.
Log in or register now!