"Sometimes the world outside of prison is just as scary as inside."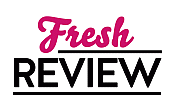 Reviewed by Sandra Wurman
Posted June 18, 2019

Romance | Contemporary Women's Fiction | Women's Fiction Contemporary
"I used to love and trust many people in my life. I used to trust my father, my boyfriend, and my family. Then I learned a hard life lesson. And then I didn't trust anyone."
This is the basic lesson learned by the lead character in THE ME I USED TO BE by Jennifer Ryan. The lesson of whom to trust when things go badly when life treats you unfairly — unjustly. When everyone you know disappoints you -- with very few exceptions.
Jennifer Ryan dug deep into the development of Evangeline in THE ME I USED TO BE. Ryan treats her fans and readers to an interesting look into just how life can change the person you believe to be. Evangeline is probably one of Jennifer Ryan's best characters, which is saying quite a lot. Character development is one of Ryan's strong suits, and in THE ME I USED TO BE she flexes her muscles.
Sure there are characters that fall short of our expectations, but that is true of people too. And that was the intent. Don't overthink how a character/person should or would react to a situation. If you do very often, you will be grossly disappointed. See art imitating life.
Evangeline's release from jail for a crime she did not commit didn't result in a happily ever after the event. Her sentence would still follow her unless she made a deal. A sort of deal with the devil Chris. The policeman who arrested her and made sure she paid the price for what she had done. Problem was the whole episode was a setup. Evangeline was the person in the wrong place at the wrong time. There was no way Chris was going to buy that, especially given the fact that Evangeline never professed her innocence. She pled guilty. But it just didn't add up. Not to Chris. Surprisingly Evangeline's family seemingly judged her actions harshly. They too couldn't understand her involvement in this crime but accepted her plea with one notable exception -- her father.
After several years of prison with physical and emotional scars, Evangeline is once again before the parole board. This time she hoped that her exemplary conduct would sway the board to allow her release. Unforeseeable events helped that along, including the death and funeral of her father. Evangeline's world outside the prison had undergone several changes. And this new smarter stronger Evangeline faced many extraordinary challenges. Not the least of them surviving the brash, often nasty comments voiced by the very people she needed to help her adjust to life outside of prison.
Chris offers Evangeline a deal she can't refuse. Life is going to get even more complicated and perhaps dangerous now that she is no longer in prison. But this new tougher Evangeline is ready to face any challenges. The reward is too important. Her life depends on it. Her happiness depends on it.
Great job by Jennifer Ryan creating a multi-dimensional character like Evangeline in THE ME I USED TO BE. We are all affected by our lives and can only hope that in the end we are still standing. THE ME I USED TO BE is a testament to a person's rights for a life filled with love, trust, and justice.
SUMMARY
In New York Times bestselling author Jennifer Ryan's exciting new novel, a young woman has the chance to rebuild her life and become the woman she was always meant to be…
An inheritance she never expected…
After serving time for a crime she didn't commit, Evangeline returns home to discover her father left her solely responsible for the family's failing ranch, her mother blames her for her father's death, and her brothers want her out of their way. With her family's future squarely on her shoulders, she desperately searches for ways to save their home—before they lose everything.
A chance to right past mistakes…
Her only ally, Chris Chambers. The cop who sent her away is positive she took the fall for someone else. And if she helps him track down the real criminals, he'll clear her record. But the closer Evangeline and Chris get to exposing the truth—and to each other—the deeper Evangeline is drawn into a dangerous sting that will finally bring her justice and pave the way for a bright future.
---
What do you think about this review?
Comments
No comments posted.

Registered users may leave comments.
Log in or register now!