"Secrets, lies, truth and love"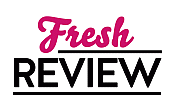 Reviewed by Annetta Sweetko
Posted June 11, 2019

Emma Knight is standing at a crossroad in her life. She had always been the dutiful daughter to her father, but after his death, she finds a journal that tells her he wasn't the man she thought he was. He wasn't the man anyone thought he was. Well, perhaps ONE MAN knew the truth.
Jax North wants to know the truth about his brother's death. He knows the Knight family had something to do with it and he will find out what it was and destroy them. Until he comes face to face with Emma. She is not at all what he had expected. He knew she was beautiful, but she seems so innocent and so wise all mixed together. Now, besides his vengeance for his brother's death, he wants to be the ONE MAN in her life.
ONE MAN is an intense and amazing beginning to a trilogy that promises only to get better. Emma, besides her father's secrets, has secrets of her own, that she will fight to keep hidden. Jax wants answers, and he wants Emma, simple and as complicated as that. Even he isn't sure what to do about it, because he knows that if he continues his quest, she might be caught up in the middle of the explosion. He also must face the fact that his lust for Emma may be overruling his brain and she is in the middle of the whole thing after all - then can he destroy her along with the Knight name.
With a journal filled with so much that destroyed all good thoughts she has about her father, a man she shouldn't trust, another who wants to own her again and so many people to distrust, Emma will have to go with her instinct and that tells her that Jax is the ONE MAN she can trust. She won't be controlled again; they will either work together as partners to find the truth or she will walk.
ONE MAN is a fascinating look into the rich lifestyle, with enemy/friends and deceit and distrust as part of the norm. It is nice to see real friends pop up as does our favorite savant Eric Mitchell (from the Filthy trilogy); and (Rick) Savage from Walker Security whom Jax hires to protect them and find out the secrets, so many want to keep hidden.
ONE MAN does have a cliffhanger, as do most of author Lisa Renee Jones' trilogies. This one has Emma facing the same danger that befell Jax's brother, but we know with ONE WOMAN coming out in Sept. her ending will be different. Action, danger, drama, truth, lies, twisted people, and a romance that defies odds fill the pages of ONE MAN and should hold readers over until the second book arrives.
Learn more about One Man
SUMMARY
One man can change everything. That man can touch you until you tremble all over. That man can wake you up and allow you to breathe when life leaves you unable to catch your breath. For me that ONE MAN is Jax North. He's handsome, brutally so, and wealthy, money and power easily at his fingertips. He's dark, and yet, he can make me smile with a single look or word. He's a force when he walks into a room.
Our first encounter is intense, overwhelmingly intense. I go with it. I go with him and how can I not? He's that ONE MAN for me and what a ride it is. But there are things about me that he doesn't know, he can't know, so I say goodbye. Only you don't say goodbye to a man like Jax if he doesn't want you to. I've challenged him without trying. He wants me. I don't want to want him, and yet, I crave him. He tears me down, my resistance, my walls. But those walls protect me. They seal my secrets inside. And I forget that being alone is safe. I forget that there are reasons I can't be with Jax North. I forget that once he knows, everything will change.
Because I need him.
​Because he's my ONE MAN.
---
What do you think about this review?
Comments
1 comment posted.
Re: Secrets, lies, truth and love

Wowsers! Now that's a good review! Thank you.
(Kathleen Bylsma 7:45pm June 15)
Registered users may leave comments.
Log in or register now!