"Serge is determined to set things right for these senior citizens..."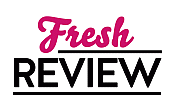 Reviewed by Debbie Wiley
Posted May 7, 2019

Serge Storms and his sidekick, Coleman, are headed to the retirement communities of Florida. After all, what could be more exciting than visiting a place with a sex scandal involving a 68-year-old woman and her younger boyfriend publicly igniting a firestorm with their antics? However, Serge wants to explore further, less well-known retirement communities and he soon finds one victimized by the greed of a society that ignores these retirees' past contributions to society. Serge is determined to set things right...
NO SUNSCREEN FOR THE DEAD is the 22nd book in the Serge Storms series. I haven't read the prior books but was curious to read a Tim Dorsey book because of the Florida setting and I was not disappointed. Not only was I able to easily jump into the series midstream, I laughed repeatedly at the very "Florida-ness" of the storyline.
Serge and Coleman are not typical heroes. In fact, they are usually exactly the sort of characters I avoid reading about. Serge is a diabolically clever serial killer and I'm not sure if Coleman had a single coherent moment in NO SUNSCREEN FOR THE DEAD where he wasn't either drunk or high. And yet, oddly, they are not only likable but somehow almost heroic, albeit psychopathic. That's true writing talent and Tim Dorsey has hooked me!
Tim Dorsey's knack for capturing the unique, individualistic, and sometimes downright wacky spirit that embodies Florida is evident in every page of NO SUNSCREEN FOR THE DEAD. From the random bits of Florida trivia to the quirky and downright demented death scenes engineered by Serge, every moment of NO SUNSCREEN FOR THE DEAD just screams Florida in a way that those of us living here can't help but love. NO SUNSCREEN FOR THE DEAD is a book everyone who loves Florida should read!
SUMMARY
The Sunshine State's most lovable psychopath, Serge A. Storms, kills it in this zany adventure from the "compulsively irreverent and shockingly funny" (Boston Globe) king of mayhem, New York Times bestselling author Tim Dorsey.
Serge and Coleman are back on the road, ready to hit the next stop on their list of obscure and wacky points of interest in the Sunshine State. This time, Serge's interest is drawn to one of the largest retirement villages in the world—also known as the site of an infamous sex scandal between a retiree and her younger beau that rocked the community.
What starts out as an innocent quest to observe elders in their natural habitats, sample the local cuisine, and scope out a condo to live out the rest of their golden years, soon becomes a Robin Hood-like crusade to recover the funds of swindled residents. After all, our seniors should be revered and respected—they've heroically fought in wars, garnered priceless wisdom, and they have the best first-hand accounts of bizarre Floridian occurrences only Serge would know about. But as the resident's rally for Serge to seek justice on their behalves, two detectives are hot on the heels of Serge and Coleman's murderous trail.
In this epic adventure that jumps between present day and the tumultuous times of the Vietnam war, mystery fans are in for a witty and deliciously violent delight from the twisted imagination of bestselling author Tim Dorsey.
---
What do you think about this review?
Comments
No comments posted.

Registered users may leave comments.
Log in or register now!