"Dogs and Murder -- Who killed Florie Allen?"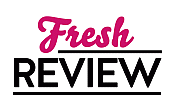 Reviewed by Debbie Wiley
Posted May 7, 2019

Jazz Ramsey only intends for Luther, a cadaver dog in training, to find the human tooth she's hidden in the abandoned building. Unfortunately, Luther heads to a different location in the building and finds more than a tooth as a young woman is dead. Worse yet, Jazz knows her, as Florie Allen used to be a student at the school where Jazz is employed. Detective Nick Kolesov, Jazz's former lover, is assigned the case, and as much as Jazz is determined to avoid Nick, she can't help but ask questions as to what happened to Florie.
THE SCENT OF MURDER is the first book in the Jazz Ramsey series and wow, I can't wait to see where this series takes us! I'm already a fan of Kylie Logan and her Ethnic Eats series, but she's kicked it up to a whole new level with THE SCENT OF MURDER. THE SCENT OF MURDER is a bit darker and grittier than the Ethnic Eats series and will appeal to fans outside the cozy mystery genre.
I love the whole idea of seeing cadaver dogs in training! I wanted to see a bit more of Luther, but since he's not Jazz's dog, it makes sense that we do not get too attached to him. I'm hopeful we'll get to see more of the training process in future books as the concept fascinates me, even more so since Jazz holds an otherwise ordinary job. The contrast between her job and her outside volunteer work is a bit startling and yet gives a great picture of the contradictions that make up Jazz's character. I'm going to enjoy seeing her at work as an amateur sleuth!
THE SCENT OF MURDER is a good start to a promising new mystery series. Kylie Logan has crafted a solid storyline with intriguing characters. I hope the cadaver dog training is explored a bit more in future books, but Kylie Logan took some time to build the back story and up the tension level between characters first. If you love dogs and mysteries, then THE SCENT OF MURDER should be on your list to read.
SUMMARY
First in a new series from national bestselling author Kylie Logan, The Scent of Murder is a riveting mystery following Jazz Ramsey as she trains cadaver dogs.
The way Jazz Ramsey figures it, life is pretty good. She's thirty-five years old and owns her own home in one of Cleveland's most diverse, artsy, and interesting neighborhoods. She has a job she likes as an administrative assistant at an all-girls school, and a volunteer interest she's passionate about—Jazz is a cadaver dog handler.
Jazz is working with Luther, a cadaver dog in training. Luther is still learning cadaver work, so Jazz is putting him through his paces at an abandoned building that will soon be turned into pricey condos. When Luther signals a find, Jazz is stunned to see the body of a young woman who is dressed in black and wearing the kind of make-up and jewelry that Jazz used to see on the Goth kids back in high school.
She's even more shocked when she realizes that beneath the tattoos and the piercings and all that pale make up is a familiar face.
The lead detective on the case is an old lover, and the murdered woman is an old student. Jazz finds herself sucked into the case, obsessed with learning the truth.
---
What do you think about this review?
Comments
No comments posted.

Registered users may leave comments.
Log in or register now!