"The "family" becomes whole again!"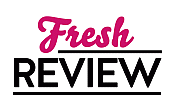 Reviewed by Annetta Sweetko
Posted April 30, 2019

Hunter Holt grew up a foster kid, is an ex-soldier and right now a reclusive park guide until the day he finds out a surprise half brother was TAKEN.
Faye arrives with news from their foster mother, the woman who saved them all, Miss Angelina, that he had a brother named Jackson and this young teen is in trouble. The last thing Faye wanted to do was find Hunter. Five years ago had been a terrible time and they had both walked away. A "brother" was lost to them in the middle east war and for her, a patient to suicide so neither was in a place to help the other's deal with grief. But being eye to eye again brings back all the feelings they could never walk away from. Can they find each other and put their hearts back in place? Can they save the unknown brother from the dangerous path he is now on?
TAKEN is an emotional ride with a few unexpected twists and some very unforeseen appearances from other members of Ms. Zanetti's series. These foster children had made a life together (Raider Tanaka from Rebecca Zanetti's Requisition Force series is one of the fosters in this family) but tragedy had forced the young lovers apart and Hunter in seclusion. The emotional ride is mostly the readers watching as Faye (who has a habit of changing her last name every few months), and Hunter realize that the only thing important in the world was the love they shared. That and rescuing his little brother from a crazed, blood thirsty teacher, Louise, who has convinced the hungry young man she loves him.
TAKEN is hard core emotionally tense read, but there are a few lighter moments. Tanaka joins his family and brings along Wolfe. If you have not read the Requisition Force books yet, you must! Wolfe is a scary guy, who carries around a kitten, named Kat in his pocket, and keeps trying to date every woman he meets including Faye and a reporter named Dana (who just might be brave enough to do it). Then when they are close to catching up to Jackson and Louise, they come across two guys in the forest and are told they are trespassing. Both men are 6 foot 6, camo and boots who introduce themselves a Dage and Talen. Fans will know these guys instantly.
Ms. Zanetti writes in a way that has her readers living among the characters and feeling what they feel. TAKEN will have you on an emotional roller coaster, mix in some laugh out loud moments, fear, danger, a good bit of sizzle and you have one amazing read!
Learn more about Taken
SUMMARY
Hunter Holt might be the most stubborn ex-soldier ever born, but when he's called on to help find a lost foster kid, he jumps into action. Even if it means working with the woman who broke his heart five years ago--the woman who still haunts his dreams . . .
Faye Smith has spent five long years trying to get her life back on track. She knows she should've turned toward Hunter and not away from him, but they both had too many demons to destroy. Maybe now they'll get another chance--and save someone else's life too . . .
But first they'll have to stop arguing long enough to trust the Deep Ops team. Hunter was a lost boy himself once. In fact, he ran away from the exact same man, their monster of a father. Now he and Faye will have to unite to find the brother he never knew--and maybe each other . . .
---
What do you think about this review?
Comments
No comments posted.

Registered users may leave comments.
Log in or register now!