"The kings prepare to battle evil while one falls in love."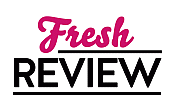 Reviewed by Annetta Sweetko
Posted April 30, 2019

V has regained his sword, but with all the troubles they all continue to face, especially now that the "Others" have been better identified, he leaves out the fact that the sword will no longer work as it had. It had been his sword that would open the path to the world where they had sent their dragon families. What does he have to do to IGNITE the sword and find his way in this new world?
Claire knows the truth about the inhabitants of Dreagan. They not only make the finest whiskey in the world but they are dragon kings, and their secret is hers to keep, even from them. Only V keeps making her heart beat a bit faster, and soon they both realize that being friends is good, being lovers will be so much better.
IGNITE brings us back to author Donna Grant's fiery world of Dreagan and the Kings and makes us love them all even more. I must admit, when I grabbed this book, I was thinking -- finally answers we have all been seeking, but with those answers come more questions. Not sure how many details I can go into here without being marked as a pure SPOILER ALERT but here goes -
The romance between Claire and V is really adorable as V is learning to co-exist in this world after thousands of years asleep. There is a strong passion between them that will have you fanning yourself as well as realistic, fun communication as they get to know each other and in turn, the readers learn more about both of them. And the possibility of heartbreak in their future but you will have to read IGNITE to find out what has all of Ms. Grant's fans worried.
Rhi is reeling from something she read on the wall written by the "Others," but, of course, she is still ready to go after Ubitch (Rhi's name for Queen Usaeil and very fitting). As for Ubitch, she is up to her usual, if not even nastier tricks, as she sticks her nose and magic in places they do not belong.
As they all prepare for war with the "Others" Con comes up missing, but is he a captive or is this a very sneaky trap? Only Con knows.
We also get to finally find out who is the author of the "(Mis)Adventures of a Dating Failure" blog, Should have known, but again a well-kept secret.
If you love these dragon kings, want answers, questions, drama, romance, and family then you have to read IGNITE! But please put aside some time to do so as you will not want to put it down until the last word.
Learn more about Ignite
SUMMARY
For centuries, V has waited to awaken from his doomed sleep and reclaim his destiny. But this Dragon King—one among a legion of legendary warriors sworn to protect the human race from darkness—must first find a way to win back his sword. Wield its power. And try not to fall prey to his own illicit desires.
Claire may possess the beauty and soul of a goddess but V knows better than to mess with a mere mortal. Still, he instinctively knows that Claire is The One who can help him regain the use of his sword and restore his place at Dreagan. But if she learns the truth about who—and what—he really is, her memories of him would be erased forever. How can V love Claire truly, madly, deeply…and protect her from the forces of fire and darkness that could destroy them both?
---
What do you think about this review?
Comments
No comments posted.

Registered users may leave comments.
Log in or register now!