"A shocking story of high-level corruption and murders in Tibet!"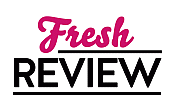 Reviewed by Audrey Lawrence
Posted April 16, 2019

Shan Tao Yun, a former police investigator officer and former inmate of China's infamous prisons, is now working as a Constable in the remote small village of Yangkar in Tibet. He had been called by his boss, Col. Tan, to meet him at the new Public Security Bureau office that has been built over an ancient Tibetan temple. Not quite knowing what to expect, he is rushed to a small auditorium where an older Tibetan, senior engineer Metok Rentzig, is been charged with corruption. Within seconds, Metok is executed point blank.
The relationship between the courageous Shan and Col. Tan, the Governor of Lhadrung County in Tibet, is very complex; once bitter enemies, they have grudgingly grown to mutually, but warily respect each other. As Tan fills Shan in on the situation, he assigns him a new job as a Special Investigator with the powers to check out what is happening as a new national Chinese project, the Five Claw Dam. Now, Shan begins to wonder: Why was the engineer executed for a corruption charge? Was it just a simple case or could it be something more?
Then, a surprising death of a scientist on the national train occurs. It is classified as natural, yet Shan knows different. The incident happened in the secure compartment used for Tan's military cargo. Then, two Americans, Professor Ganfen and Natalie Pike, who had been working on the dam site artifacts, are killed in a road accident. What is really going on? Are the cases linked to each other? To the dam project? And why the secrecy there?
After nine highly successful novels in the Inspector Shan series, internationally acclaimed Eliot Pattison has written BONES OF THE EARTH as the 10th and final mystery. BONES OF THE EARTH is an awesome read that instantly pulls the reader into the shocking happenings in Tibet where China is bent on imposing its stamp and way of doing things as it seeks to modernize this ancient country with centuries of religious traditions and spiritual practices. While I am new to reading Pattison's books, I can fully attest that BONES OF THE EARTH is spellbinding as a stand-alone mystery; yet, I am sure fans of the Shan series will definitely enjoy finding out how this very principled and determined protagonist uncovers many secrets to solve his quest in BONES OF THE EARTH.
As an international lawyer and an historical researcher, Pattison brings a very authentic voice and immediate sense of time and place to Shan's own experiences as well as his exposure to the sordid details of what is happening to Tibetan monks and to its ancient artifacts. I marvel at how well Pattison seamlessly weaves in very interesting and little-known historical information as a natural part of the storyline while keeping real history and events as true as possible in an amazing work of fiction.
All Pattison's characters are so authentic in detail and in their mannerisms. I particularly loved how Tan's assistant, Amah Jieje, is so effective in all she does. The old Yankay Namdol is also a very resourceful character whose strength and youth seem to return upon his release from the horrors of the Chinese prison system. Can he really make earthquakes on demand?
Pattison brings a very haunting sense of realism in BONES OF THE EARTH as he graphically depicts the carnage done at the dam site to the "ordinary torture" in Chinese prisons, especially to Tibetans, to senior monks, and to Shan's son Ko. The story and information linger long after the last page ends.
Personally, I found BONES OF THE EARTH so captivating, I literally read as much as I could long into the night. To me, the story in BONES OF THE EARTH contains a very complex and multi-layered plot that is both spiritual as well as investigative. I am sure both Pattison fans and anyone who craves a quality read, will find lots of awesome reading ahead as they seek out the mystery behind the BONES OF THE EARTH! Enjoy!
SUMMARY
Bones of the Earth is Edgar Award-winning author Eliot Pattison's much anticipated tenth and final installment in the internationally acclaimed Inspector Shan series.
After Shan Tao Yun is forced to witness the execution of a Tibetan for corruption, he can't shake the suspicion that he has instead witnessed a murder arranged by conspiring officials. When he learns that a Tibetan monk has been accused by the same officials of using Buddhist magic to murder soldiers then is abruptly given a badge as special deputy to the county governor, Inspector Shan realizes he is being thrust into a ruthless power struggle. Knowing he has made too many enemies in the government, Shan desperately wants to avoid such a battle, but then discovers that among its casualties are a murdered American archaeology student and devout Tibetans who were only trying to protect an ancient shrine.
Soon grasping that the underlying mysteries are rooted in both the Chinese and Tibetan worlds, Shan senses that he alone may be able to find the truth. The path he must take, with the enigmatic, vengeful father of the dead American at his side, is the most treacherous he has ever navigated. More will die before he is able to fully pierce the secrets of this clash between the angry gods of Tibet and Beijing. The costs to Shan and those close to him will be profoundly painful, and his world will be shaken to its core before he crafts his own uniquely Tibetan form of justice.
---
What do you think about this review?
Comments
No comments posted.

Registered users may leave comments.
Log in or register now!