"A story of resilience and hope!"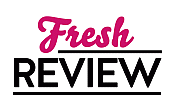 Reviewed by Helen Williams
Posted February 28, 2019

DEFENDING MORGAN is the third book in this remarkable Mountain Mercenaries series when the team is dispatched to the Dominican Republic to rescue a little girl who was kidnapped by her father. When the team enters a shack in Santo Domingo they not only find the little girl but they find a young woman who has been missing from Atlanta for more than a year. When former Navy SEAL Archer "Arrow" Kane and his team make this remarkable discovery they find a brave, resilient and unbroken Morgan Byrd trying to protect this little girl. Susan Stoker has a pattern of writing stories with strong, remarkable women. This one is truly exceptional! This woman suffers through a year of horrible, unbelievable abuse. Watching her fight to get her life back emotionally and physically is heartbreaking.
The men in this unique group of the Mountain Mercenaries are tough, take no prisoners alphas who become teddy bears when they meet the person that completes them. This is a group with some unusual names and a leader they have never met who seems to have the ability to get impossible things done. Whenever they find a woman or child being abused and in danger, they will do everything or anything to make things right.
Morgan has been through so much hurt and after being rescued she suffers even more. Arrow was drawn to Morgan from the first moment he saw her. An immediate bond will develop between them. It's remarkable that after everything she has been through that Morgan still has the ability to trust having feelings for someone else. And it's even more admirable they way Arrow is able to help Morgan to find her confidence. It will be truly disturbing to discover who is behind all the painful abuse that Morgan suffers.
DEFENDING MORGAN is an uplifting story about resilience in the face of obvious pain and how a young woman still keeps looking for hope.
SUMMARY
Protection leads to passion in New York Times bestselling author Susan Stoker's dangerously hot Mountain Mercenaries adventure.

Dispatched to the Dominican Republic to rescue a kidnapped child, former Navy SEAL Archer "Arrow" Kane makes a startling discovery: another hostage—Morgan Byrd, a very beautiful and very well-known missing person who disappeared off the streets of Atlanta a year ago. She's brave, resilient, and unbroken. All Arrow wants to know is why she ended up in a shack in Santo Domingo. All he feels is the desire to protect.

Morgan is done being the victim and is determined to find out who hates her so much that they want her gone—but not dead. Until then, she has Arrow, an alpha stranger who's offering a warm and safe place to hide. But as the passion between them flares, so does the fear that whoever took Morgan will do anything to get her back. For Arrow, protecting this woman with a mysterious enemy is the most dangerous mission of his life. And it's worth every beat of his heart.
---
What do you think about this review?
Comments
1 comment posted.
Re: A story of resilience and hope!

Well now! Quite the premise and review! Thanks.
(Kathleen Bylsma 5:29pm March 3, 2019)
Registered users may leave comments.
Log in or register now!