"There is definitely something brewing and it's not just the weather."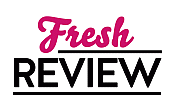 Reviewed by Sandra Wurman
Posted December 11, 2018

Some people never believe in luck or fate and others construct their lives around the belief there is some driving force, perhaps even divine, that navigates their future path. In STROKE OF LUCK we meet a mix of people trying to figure out if luck or fate decides their lot in life or love. There is definitely something in the air at the Sterling Montana Guest Ranch, and I guess it's our task to figure it all out. B.J. Daniels keeps leaving crumbs, but it is going to take some determination to gather them all and piece together this puzzle.
The Sterling brothers are now running the family guest ranch with oldest brother Will at the helm. It is definitely a seasonal endeavor and so the other two brothers are busy running the ranch and helping out when needed. This year Will gets a request for a four-day stay at the guest ranch from one of his father's old friends. Big Jack Hanson is coming with his group in a pre-season outing. There are some complications and uncertainties with folks coming at this time of year. Will is counting on the weather holding up but as it turns out that is the least of his concerns.
First, his cook gets hurt and as the temporary replacement Will seeks out Poppy Carmichael to step in. As a young girl Poppy had lived on the Sterling ranch with her father. They moved away when she was about twelve. Poppy was devastated as only a teenager could be at leaving Will who had captured her eye and heart. Ah, young puppy love.
Now back in town Poppy sees Wills request as a chance to even the score. She is going to make him fall for her, perhaps through his stomach, and then turn her back just as he had done. Poppy always longed to be part of the group Will hung around with albeit his guests both boys and girls. But she was sidelined by her age and the fact that Will's father had strictly cautioned his involvement with this very young impressionable girl.
Poppy has caught Will's attention with more than just her very fine culinary skills. But now there is something else coming between them. There seems to be something amuck with this group visiting the guest ranch. They don't seem to get along very well. Lots of strange looks and feelings between the men and women who work for Big Jack and his son Lamar. Big Jack keeps dropping little tidbits to Lamar which has finally caught his attention. So Lamar is trying to figure out why Big Jack thinks he has been stealing from the company. And since Lamar knows he isn't, well then who is and why. And while we are at it just what is all that angst that is the present undercurrent between these particular employees that Big Jack invited on this outing. None of them seem to be enjoying themselves, and quite a few are working diligently to make themselves as scarce as possible.
Welcome to the world of B.J. Daniels the master of plot and intrigue disguised as good family fun. STROKE OF LUCK starts with a simple premise, a group outing at a ranch. Riding, comradery and good food. But what happens when it appears as if this group is having some bad luck, accidents. That's the fun part of reading anything by this entertaining, imaginative author. Hang on. It's bound to get a lot rougher.
SUMMARY
He's hoping to bury the past. She's ready to settle the score.
The Sterling Ranch's season opening isn't going so smoothly. With the ranch's lodge full of guests and a Montana blizzard threatening, Will Sterling needs help—and he needs it fast. So when his childhood friend Poppy Carmichael agrees to lend a hand, he's grateful for a second chance…and more enticed by the woman she's become than he cares to admit.
For Poppy, it was supposed to be a retreat full of horse rides and hoedowns—with a side of showing Will what he's been missing all these years. But as the snow deepens outside, the guests' suspicion and mistrust turn sinister inside, catching Will and Poppy in the crosshairs.
Weathering the storm in each other's arms is all too easy for Will and Poppy, but will a confrontation with a killer mean their reunion is short-lived?
New York Times and USA TODAY bestselling author B.J. Daniels starts her Sterling's Ranch series off with a bang in this suspenseful story of romance and revenge.
---
What do you think about this review?
Comments
2 comments posted.
Re: There is definitely something brewing and it's not just the weather.

Great review, thanks! Going to be looking for this.
(Kathleen Bylsma 4:17pm February 6)
Great review, thanks! Going to be reading this book!
(Kathleen Bylsma 4:18pm February 6)
Registered users may leave comments.
Log in or register now!