"Two tempting tales of complicated hotties and the women they love!"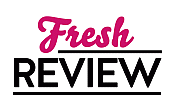 Reviewed by Miranda Owen
Posted November 5, 2018

Romance Erotica Sensual | Romance Contemporary
HER RED-HOT BAD BOY is the tenth book in the Favorite Tropes series featuring books with one story written by Vivian Arend and one story written by another author. In HER RED-HOT BAD BOY, Vivian Arend and Elle Kennedy both provide stories with bad boy heroes. In "Getting Hotter" by Elle Kennedy, Miranda Breslin is a hardworking woman who has been burned by a bad boy in her past so she doesn't give Seth Masterson the time of day. Seth may have a few of the typical bad boy trappings, but he's a SEAL, the son of Miranda's friend and mentor, and a good guy at heart. As Seth doggedly pursues Miranda, he is forced to examine what he really wants from her and how his emotional baggage needs to be worked through before he can have the happiness he seeks. In "Rocky Ride" by Vivian Arend, the story opens with Mitch Thompson and Anna Coleman in the middle of a hot and heavy affair. Mitch is Anna's dirty little secret and he's getting tired of it. Mitch wants to date Anna like a normal person rather than rely on random trysts. I like a story in which the hero works hard to woo a woman, and Mitch works overtime at convincing Anna to take a chance on them.
Elle Kennedy and Vivian Arend write about two very different heroes, but both try their best to get the women they long for to see them in a more positive light. As a Vivian Arend fan, I am very familiar with her Thompson & Son and Six Pack Ranch series, and the world of the Colemans and Thompsons. Anna and Mitch are both good people who are easy to relate to and root for. In this story, Anna deals with office politics and a little gender bias while working in law enforcement. Mitch tries his best to not stand in the way of Anna's career, even though he's not the buttoned-up or conservative type favored by those in her field. Mitch is a terrific hero. It doesn't take Anna too long to see that Mitch is everything she's looking for and secure enough to be the man a strong woman like her needs. The sexy meter hits a ten as Anna and Mitch act out their various fantasies as their relationship evolves. Vivian Arend packs equal amounts of sizzle, emotion, and good old-fashioned storytelling in "Rocky Ride."
In "Getting Hotter," Seth Masterson is a realistically flawed hero. Seth is a smoker and he has issues when it comes to acting in any kind of fatherly capacity. Ironically, the woman Seth has hopelessly fallen for, is a single mother of two small children. Elle Kennedy does a fantastic job of breathing life into these characters and explaining what Seth struggles with, and the reasons why he finds it difficult being around children. This is very much a character-driven story about two equally flawed, yet interesting, characters and their zig zag road to finding happiness together. The children in this story are adorable but believably imperfect. Elle Kennedy balances the hotness with the drama.
HER RED-HOT BAD BOY contains two tempting tales of complicated hotties and the women they love. I am a longtime Vivian Arend fan, but this is the first story I've read by Elle Kennedy. After reading "Getting Hotter," I had to read HOTTER THAN EVER, since it's about Seth's temporary roommate Dylan. Readers who enjoyed these stories should check out the Out of Uniform series by Elle Kennedy, and Vivian Arend's Thompson & Sons series. I look forward to reading more stories by Vivian Arend and Elle Kennedy in the future.
SUMMARY
Two stand-alone stories about falling in love with the bad boy who can melt all resistance. Enjoy heart-warming romances within this favorite trope, and find the happily-ever-after you crave.
Getting Hotter (Out Of Uniform) by New York Times Bestselling Author Elle Kennedy
Miranda Breslin got over her attraction to bad boys when one of them knocked her up at the age of eighteen. Still, SEAL Seth Masterson's mocking gray eyes and military-buff bod are pure and utter temptation, and when a flooded apartment forces her and her twins to move in with him, resisting the urge to set off some serious fireworks between the sheets is impossible. Miranda knows this is strictly physical—and temporary. But when Seth decides permanent is what he wants, falling in love is on the line.
Rocky Ride (Thompson & Sons) by New York Times Bestselling Author Vivian Arend
Mitch Thompson is a bad boy through and through, but his ongoing fling with Constable Anna Coleman is speeding toward something bigger than expected. Anna is loving the chance to let her wild side out to play, but giving in to more and more illicit desires could endanger her very civilized career on the police force. And while their secret escapades are steamy and mind-blowing, Mitch has discovered he wants more than her body—he wants her heart.
---
What do you think about this review?
Comments
No comments posted.

Registered users may leave comments.
Log in or register now!