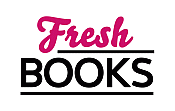 Your August adventures in reading
Vivian Arend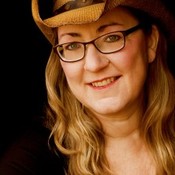 With over 1.6 million books sold, Vivian Arend is a New York Times and USA Today bestselling author of over 50 contemporary and paranormal romance books, including the Six Pack Ranch and Granite Lake Wolves.
Her books are all standalone reads with no cliffhangers. They're humorous yet emotional, with sexy-times and happily-ever-afters. Vivian pretty much thinks she's got the best job in the world, and she's looking forward to giving readers more HEAs. She lives in B.C. Canada with her husband of many years and a fluffy attack Shitzu named Luna who ignores everyone except when treats are deployed.
Interviews for Vivian Arend
Interview with Vivian Arend | How can you not love a cowboy
Rocky Mountain Home
July 18, 2017
Log In to see more information about Vivian Arend
Log in or register now!
Series
Adrenaline | Six Pack Ranch | Thompson and Sons | DreamMakers | Heart Falls
Books:
Her Red-Hot Bad Boy, November 2018
Favorite Tropes #10
e-Book
A Firefighter's Christmas Gift, September 2018
Holidays in Heart Falls #1
e-Book
A Rancher's Heart, November 2017
Heart Falls #1
Paperback / e-Book
Rocky Mountain Home, July 2017
Six Pack Ranch #11
e-Book
Rocky Mountain Devil, October 2016
Six Pack Ranch #10
e-Book
Ride Baby Ride, August 2016
Thompson and Sons #1
e-Book
A Wild Ride, April 2016
Thompson and Sons #5
e-Book
Rocky Mountain Shelter, November 2015
Six Pack Ranch #9
e-Book
Laird Wolf, August 2015
e-Book
Let It Ride, May 2015
Thompson and Sons #4
e-Book
Don't Walk Away, April 2015
DreamMakers #3
e-Book
Rocky Retreat, February 2015
Six Pack Ranch #8
e-Book
Cowboys Last All Night, January 2015
e-Book
Rocky Mountain Romance, November 2014
Six Pack Ranch #7
e-Book
Love is a Battlefield, August 2014
DreamMakers #2
e-Book
One Sexy Ride, June 2014
Thompson and Sons #3
e-Book
Rocky Ride, June 2014
Thompson and Sons #2
e-Book
Moon Shine, May 2014
Takhini Wolves #4
e-Book
All Fired Up, April 2014
DreamMakers #1
e-Book
Baby, Be Mine, March 2014
Thompson and Sons
e-Book
High Seduction, February 2014
Adrenaline Search & Rescue #3
Paperback / e-Book
Under an Endless Sky, December 2013
Granite Lake Wolves
Paperback
Rocky Mountain Freedom, November 2013
Six Pack Ranch #6
e-Book
High Passion, September 2013
Adrenaline Search & Rescue #2
Paperback / e-Book
Diamond Dust, August 2013
Takhini Wolves #3
e-Book
Rocky Mountain Rebel, May 2013
Six Pack Ranch #5
e-Book
High Risk, March 2013
Adrenaline Search & Rescue #1
Paperback / e-Book
Wolf Nip, February 2013
Granite Lake Wolves #6
e-Book
Rocky Mountain Desire, February 2013
Six Pack Ranch #3
Trade Size / e-Book (reprint)
Rocky Mountain Angel, December 2012
Six Pack Ranch #4
e-Book
Rocky Mountain Haven, January 2012
Six Pack Ranch # 2
e-Book
Rocky Mountain Heat, November 2011
Six Pack Ranch # 1
e-Book
Black Gold, September 2011
e-Book
Winter Wishes, December 2010
e-Book
Falling, Freestyle, December 2010
e-Book
Wolf Tracks, November 2010
Granite Lake Wolves #4
e-Book