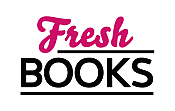 Curl up with a great March read!
"Singh is a must-read, especially if you love Paranormal Romance!"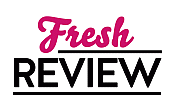 Reviewed by Annie Tegelan
Posted October 18, 2018

Fantasy Urban | Romance Paranormal
Nalini Singh returns to the dark and twisted world of the Guild Hunter series with ARCHANGEL'S PROPHECY. Readers are back with Elena and Raphael, the main couple of the series as they experience something very concerning. As the first mortal to be turned, Elena possesses incredible powers. However, when she starts to weaken and does not know why this causes quite a bit of alarm for them. Now, when I first heard that this was going to be another one of Elena and Raphael's books, I was a bit concerned since we have had so many already. However Singh does put a great spin on things, creating good conflict that really makes the series more refreshing. I really enjoyed seeing the ups and downs in this book and I especially enjoyed the other conflicts that supported this main one as well.
As always, Singh's writing is exquisite. It's much more like poetry or lyrics than simple narrative sometimes and it's become one of my favorite parts of this series. The nice thing about this book is that there's a nice balance between the tension, so it really keeps the readers engaged with the characters. I'm very intrigued about what will happen to a few certain characters. Singh really knows how to keep readers guessing!
ARCHANGEL'S PROPHECY completely took me by surprise but there is no question that I love returning to this world. Singh is a must-read, especially if you love Paranormal Romance.
SUMMARY
Return to New York Times bestselling author Nalini Singh's darkly passionate Guild Hunter world, where human-turned-angel Elena Deveraux, consort to Archangel Raphael, is thrust center stage into an eons-old prophecy…

Midnight and dawn, Elena's wings are unique among angelkind—and now they are failing. The first mortal to be turned into an immortal in angelic memory, she's regressing. Becoming more and more human. Easier to hurt. Easier to kill.

Elena and Raphael must unearth the reason for the regression before Elena falls out of the sky. Yet even as they fight a furious battle for Elena's very survival, violent forces are gathering across the world. In China, the Archangel Favashi is showing the first signs of madness. In New York, a mysterious sinkhole filled with lava swallows a man whole. In Africa, torrential monsoon rains flood rolling deserts. And in Elena's mind, whispers a haunting voice that isn't her own.

This time, survival may not be possible…not even for the consort of an archangel.
---
What do you think about this review?
Comments
No comments posted.

Registered users may leave comments.
Log in or register now!