"Danger and holiday delights are perfectly balanced in this tale of werewolf doctors in love!"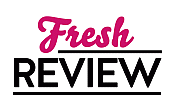 Reviewed by Miranda Owen
Posted October 10, 2018

Romance Paranormal | Romance Erotica Sensual
A BILLIONAIRE WOLF FOR CHRISTMAS is the second book in Terry Spear's Billionaire Wolf series. Terry Spear paints a cozy scene as Dr. Aidan Denali and Dr. Holly Gray fall in love during the Christmas season, cuddle, wrap presents, and share their dreams as they work side by side. In addition to the sweetness and light, and sexy snuggle time, these two doctors also battle the elements and unruly wolf packs as they work on the declining lifespan of wolf shifters. Danger and holiday delights are balanced perfectly in this tale of werewolf doctors in love.
I love stories with a hero and heroine who respect each other as equals and have great chemistry - this definitely describes Aidan and Holly in A BILLIONAIRE WOLF FOR CHRISTMAS. Aidan has it all: money, intelligence, and a sweet and sexy side. Rather than being a super aggressive and entitled alpha jerk, Aidan is a caring man and he has an understated strength that is incredibly attractive. A chance meeting at a shopping mall, with Aidan playing the part of hero, proves a heady combination for Holly, and the two are gobsmacked by their initial attraction. Holly's pack leaders try to block her from working with Aidan and exploring their mutual attraction, but she is a strong woman and doesn't let anyone push her around. I love how this hero and heroine have so much in common and how they get along so well. The way Holly and Aidan are so well- matched and in sync make this romance more fun read. The conflict in A BILLIONAIRE WOLF FOR CHRISTMAS doesn't come from any friction between the hero and heroine but from outside sources. An accident in the snow-covered wilderness bonds Holly and Aidan closer together, as well as having to face down antagonistic werewolves. Aidan shows that he is capable of defending himself and those he cares about, and Holly proves to have a core of steel like the man she loves. Through it all, Holly and Aidan work as a team and act as a united and positive force in their wolfy community.
In A BILLIONAIRE WOLF FOR CHRISTMAS, two doctors fall in love and save the werewolf world one wolf at a time. Terry Spear crafts a story that is homespun, full of humor and family unity, and tops it off with a few thrills and a sparkling romance. I look forward to Terry Spear's next wolf shifter romance.
SUMMARY
When the wolves' own blood betrays them, they risk their lives to find a miracle.
Wolf shifter Dr. Aidan Denali has been working day and night to find a cure for werewolves' alarmingly sudden decline in lifespan. The key to the problem eludes him. But when Aidan grudgingly leaves his work to do some holiday shopping, he meets a remarkable she-wolf whose mysterious pack could bring him one step closer to the answer.
Dr. Holly Gray is thrilled to meet the wolf who's been working so hard to help others. Now, it's her turn to help him. But while their attraction is sizzling, the packs are at odds, and the danger is increasing. It's going to take a holiday miracle for Holly and Aidan to get themselves—and their loved ones—out of this alive...
---
What do you think about this review?
Comments
No comments posted.

Registered users may leave comments.
Log in or register now!