"Snow, cold, and hot romance equals a great read!"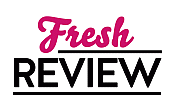 Reviewed by Annetta Sweetko
Posted September 27, 2018

Romance Paranormal | Romance Erotica Sensual
Dr. Aiden Denali is a scientist working feverishly on finding the cure to the strange longevity problem of his people. Oh -- did I forget to mention he is also a wolf shifter. He's also a billionaire, an uncle to an adorable little boy and about to meet the she-wolf of his dreams. And she is about to get herself A BILLIONAIRE WOLF FOR CHRISTMAS.
Dr. Holly Gray has wanted to meet and work with Aiden since she heard of his work. Her pack doesn't seem to have the same problem but her leader is determined to not deal with other packs and has not so successful closed them off. While Christmas shopping she witnesses a little boy (a shifter) who has been rescued from an attempted kidnapping and finds her face-to-face with the famous doctor. Now is her chance to do the work that is needed and perhaps, just perhaps, find herself a mate who can appreciate and love her for herself.
A BILLIONAIRE WOLF FOR CHRISTMAS is fun, sexy and perfect for the holidays -- or really anytime! Aiden is the brother of Rafe "Billionaire in Wolf's Clothing" (whom we get to see again with Jade and Toby), but in his own right he is an amazing hero. I loved the slow move to their mating. I guess being a research scientist he is use to being very patient and though he wanted early on to claim Holly he had the patience to let her make up her mind and allow them time to get closer. Holly being a doctor herself liked to do a bit of analyzing and did have a lot to weigh in. The jerk alpha of her pack, her family if she left them behind and the patients who depended on her. Of course, the heart wins out and the rest falls in place.
There are a lot of things happening in this book that will tug at your heartstrings - the search for the banished leader of Holly's pack, Nick, and finding him a home; things that will make you laugh - anything dealing with the everyday lives of his bodyguards, Ted and Mike (who are just like family to Aiden), and make you sigh - everything dealing with the building romance of Aiden and Holly but especially the extra effort he goes through to celebrate Holly's close-to-Christmas birthday. That was so sweet and though I am not a Christmas baby, I do empathize with those who are.
Every time I think that a book by author Terry Spear is her best, I go and find another that is even better as in the case of A BILLIONAIRE WOLF FOR CHRISTMAS. This is an awesome read that will have you smiling long after you get to the last page. You might even find yourself starting over again just in case you missed something. So, do yourself a big favor and put this book into your read now pile!
SUMMARY
When the wolves' own blood betrays them, they risk their lives to find a miracle.
Wolf shifter Dr. Aidan Denali has been working day and night to find a cure for werewolves' alarmingly sudden decline in lifespan. The key to the problem eludes him. But when Aidan grudgingly leaves his work to do some holiday shopping, he meets a remarkable she-wolf whose mysterious pack could bring him one step closer to the answer.
Dr. Holly Gray is thrilled to meet the wolf who's been working so hard to help others. Now, it's her turn to help him. But while their attraction is sizzling, the packs are at odds, and the danger is increasing. It's going to take a holiday miracle for Holly and Aidan to get themselves—and their loved ones—out of this alive...
---
What do you think about this review?
Comments
No comments posted.

Registered users may leave comments.
Log in or register now!