"The Breeds world just gets better and better!"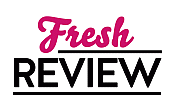 Reviewed by Annetta Sweetko
Posted September 27, 2018

In the Breeds series by Lora Leigh, humans are altered before conception making them predators. Cassandra Sinclair is a rare breed, with a mix of wolf, human, and coyote. Her world is a mixture of being revered and being reviled by others. She will do whatever it takes to protect those she loves, but what happens when this CROSS BREED finds her mate? A mate she will not forgive easily for his deception.
Dog has known for years that Cassie is his mate and that she is different from anyone else, even more, different than anyone could ever guess. He has been keeping secrets from her and from others, not wanting anyone to interfere in what he considers his duty. When their mating causes her to lose so much that she knew, he does what he can to prove he is worth it. But, when the big fish he is after offers him a way to get to him, what Dog must do to Cassie may harm her and them beyond all repair.
CROSS BREED is a steamy, drama-filled paranormal romance the likes that only author Lora Leigh can produce. Her characters might not be immediately liked but will soon grow on you. I have to admit that I had a little trouble with a hero named Dog, but after his background, it became a good name. The situations between the Genetic Council and the Bureau of Breed Affairs might be a little confusing, but Ms. Leigh added a note explaining this world and that made it easier. Cassie and Dog went up in smoke every time they were together and there was no denying the connection even though others did try to interfere, this couple was meant to be. One of the greatest moments for me was when Cassie went after Dog, knocking him on his backside and holding a knife to his throat and Dog just lay there laughing and claiming how beautiful she was. I guess you have to read the book to understand the situation better but that to me just personifies this couple's romance. I also loved the ending where Dog gets to see Cassie's ghosts (who have been with her for years, protecting and helping her for reasons that would come out later) and hear them for the first time and that almost made me cry.
If you want an action-filled paranormal romance, that can be sweet or raunchy then get your hands on CROSS BREED and enjoy Cassie and Dog's world.
SUMMARY
The Breeds are humans altered before conception with the DNA of the predators of the earth. But although they all carry the genetic material of beasts within them, Cassandra Sinclair stands apart. A unique mix of wolf, coyote and human, she is revered by many--but preyed upon by others. She is fiercely protected by her community...but no one manages to stop her when she slips away one day to offer her body in exchange for her sister's safety.
The man she succumbs to surprises her by unleashing her inner animal in ways she never dreamed possible--and provokes her deep, furious rage. To Cassie's shock, he is the mate she has long awaited. She may never be able to forgive his deception. Still, as dangerous enemies track her, and as the threat of all-out war between Breeds and the humans who despise them hovers in the air, they must join forces and hold fast to each other.
But the passionate union between them holds a potential that could change the world--and some will do anything to stop it...
---
What do you think about this review?
Comments
No comments posted.

Registered users may leave comments.
Log in or register now!