"The importance of hidden stories..."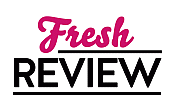 Reviewed by Svetlana Libenson
Posted September 5, 2018

Women's Fiction Historical | Historical
In 1937, in the town of New London, Texas, seven hundred children perished in a schoolhouse explosion. One of those children was Ruby Pierson, whose death is destined to affect the next four generations of mothers and daughters as well as turn the familial relationships upside down. Fast forward to the 2000s, when Katie Garrett is estranged from her mother's side of the family as well as her grandmother, Margaret Pierson, who happens to be Ruby's younger sister and was born about nine months after the school explosion. Margaret has recently passed away and in her will, she has bequeathed a lot of her treasures to their family, including Katie, who in turn learns more about the family than her mother, Georgia, has kept from her. What untold secrets will Katie discover about her family? And will these secrets bring Katie closer to her family or will they drive her further away?
Prior to reading THE DAISY CHILDREN by Sofia Grant, I have never heard of this particular event, (and I happen to live in Texas, by the way). So for a historical fictional aficionado, THE DAISY CHILDREN was a goldmine of information, as well as a story of the effect a tragedy has upon a family. To be honest, I loved the sections with Margaret a lot and I enjoyed traveling with her from the 1940s to the 1970s. I also loved the consistency of the story and of how the secrets are hinted at but never explicitly revealed until the end. I did wish to see more of Georgia's point of view throughout her own childhood years.
THE DAISY CHILDREN also seemed to me a love letter for women and their strength to endure and bounce back during difficult times, as well as the importance of kindness to others. Unlike in many women's fiction, I tend to read, while romance does play a role, in THE DAISY CHILDREN, romance takes a lesser role, meaning it doesn't dominate the story, instead letting the psychological explorations of Margaret Pierson and her granddaughter Katie Garrett shine.
For readers who are seeking a wonderful tale of how catastrophe impacts a family, along with the famous dual storyline of past and its effect on the future, and the realism of characters throughout the times, THE DAISY CHILDREN by Sofia Grant should be able to satisfy those needs and then some.
SUMMARY
Inspired by true events, in Sofia Grant's powerfully moving new novel a young woman peels back the layers of her family's history, discovering a tragedy in the past that explains so much of the present. This unforgettable story is one of hope, healing, and the discovery of truth.
Sometimes the untold stories of the past are the ones we need to hear...
When Katie Garrett gets the unexpected news that she's received an inheritance from the grandmother she hardly knew, it couldn't have come at a better time. She flees Boston—and her increasingly estranged husband—and travels to rural Texas.
There, she's greeted by her distant cousin Scarlett. Friendly, flamboyant, eternally optimistic, Scarlett couldn't be more different from sensible Katie. And as they begin the task of sorting through their grandmother's possessions, they discover letters and photographs that uncover the hidden truths about their shared history, and the long-forgotten tragedy of the New London school explosion of 1937 that binds them.
---
What do you think about this review?
Comments
No comments posted.

Registered users may leave comments.
Log in or register now!