"Absolutely pure entertainment."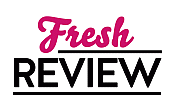 Reviewed by Sandra Wurman
Posted August 10, 2018

You know that somewhat famous movie line -- "you had me at hello?" In CLAIM ME, COWBOY, I was hooked as Danielle thought to herself -- "what kind of idiot puts an ad in a paper looking for a temporary wife." Joshua was advertising for someone unsuitable -- and as Danielle so deftly puts it -- "I would say that I'm pretty unsuitable." Just one of the many magical moments in CLAIM ME, COWBOY. Too many to mention.
Copper Ridge has been a delightful series. Each story so unique and totally engaging. Maisey Yates really showcases her talent for character development in this series. Be prepared to fall in love with Danielle Kelly, totally rough around the edges and yet surprisingly grounded. Life hasn't been kind. No one has ever taken care of Danielle and she has managed pretty darn well on her own, but now she needs help.
Hardest thing ever is to acknowledge that you need help. Made even more difficult in the reality that there is no one to turn to. But then fate perhaps steps in and gives Danielle an opportunity she can't turn down. From its inception the plan had some major flaws, but Danielle was determined to see it through. She was looking at the pot of gold at the end of the rainbow.
Joshua was at a strange point in his life. He didn't want to face down his past and couldn't, or wouldn't, shape a satisfying future. But even so, he was just not willing to have any input from his family. Joshua and his father had conflicting ideas about how his personal life was progressing and so each put out a personal ad looking for a wife. His father made it look too good to be true. Joshua made it a competition. And you guessed it, Danielle is the one that answered one of their ads.
As it turns out, Joshua gets much more than he bargained for in his tongue and cheek ad, but life was definitely going to get more complicated and wonderful. Joshua just has to open his eyes and heart and see the possibilities that were right before him. Joshua is a smart man -- let's just hope he is smart enough to know a good thing when he sees it. If you read Maisey Yates bio you will see what I did -- Maisey Yates is just the kind of person I would choose as a friend and that's how her books make me feel. CLAIM ME, COWBOY is, once again, a feel good, humorous, heartwarming story that keeps you smiling throughout. Maisey Yates likes to put her characters in awkward, but funny, positions and CLAIM ME, COWBOY is no exception.
SUMMARY
Wanted: fake fiancée for a wealthy rancher
Benefits: all your dreams come true
#1 Rule: don't fall in love
The woman on his doorstep is brash, independent, and holding a baby! His father won't approve, which makes her perfect for Joshua Grayson's scheme. He'll pretend he's marrying unsuitable Danielle Kelly to keep his father from meddling. He won't be tempted to touch her, to claim her…or to fall in love.
---
What do you think about this review?
Comments
No comments posted.

Registered users may leave comments.
Log in or register now!