"There's bound to be trouble with DEATH ON THE MENU...."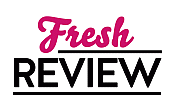 Reviewed by Debbie Wiley
Posted August 5, 2018

Hayley Snow's mom has scored a big win for her catering company. An upcoming event focused on improving relations between Key West and Havana is taking place at Key West's Truman Little White House and Hayley is assisting her mom with the catering duties. Unfortunately, the political tension between the attendees puts a damper on things, even more so when a treasured item goes missing. Soon afterwards, a dead body turns up, and now everyone is on edge. Was the murder victim connected to the missing medal? Hayley tries to stay out of the investigation, but the family pleads for her assistance. Can she uncover the culprit while maintaining all her other duties?
Ahhh... who doesn't love the sights, sounds, and most definitely the flavors of Key West? Lucy Burdette perfectly captures the unique style of Key West while incorporating one heck of a good mystery series filled with likable and sometimes quirky characters. I love visiting and revisiting the characters of the Key West Food Critic Mystery series and DEATH ON THE MENU particularly intrigues me because of the inclusion of the Hemingway House and the Truman Little White House. Needless to say, Lucy Burdette does not disappoint as she whetted my appetite for both her scrumptious recipes and a true life visit to Key West.
DEATH ON THE MENU is the eighth book in the Key West Food Critic Mystery series but can easily be read on its own merits. However, I suspect you'll enjoy visiting with the characters and the island of Key West itself so much, you'll want to read and savor all the prior books in the series. New readers to the series should note that Lucy Burdette does have a few spoilers for earlier books regarding the various relationships of the main characters.
I absolutely adore the Key West Food Critic Mystery series! Lucy Burdette kicks things up a notch in DEATH ON THE MENU by addressing some of the very real- world issues emerging between Key West and Cuba. Having visited both Havana and Key West, I found this whole concept fascinating, even more so when set against the backdrop of Ernest Hemingway's involvement in both areas. If you love good food, well developed characters, and one heck of a good mystery, then pick up DEATH ON THE MENU.
SUMMARY
Perfect for fans of Joanne Fluke and Leslie Meier, national bestseller Lucy Burdette's eighth Key West Food Critic mystery sees the return of fan-favorite food critic Hayley Snow, who must once again get to the bottom of a bitter murder.
When a killer strikes just before flan time, beloved food critic Hayley Snow is forced to sniff out the killer before someone else bites the dust.
Hayley Snow, fiery food critic for Key Zest magazine, has just landed a ticket to one of the most prestigious events in Key West: a high-brow three-day conference at the Harry Truman Little White House. Even though she'll be working the event helping her mother's fledgling catering business, there's plenty of spicy gossip to go around. But just before her mother's decadent flan is put to the test, Key West's most prized possession, Hemingway's Nobel prize gold medal for The Old Man and the Sea, is discovered stolen from its case.
Unsavory suspicions point to Gabriel, a family friend and one of the new busboys working the event, who mysteriously goes missing moments later. Anxious to clear his name, Gabriel's family enlists Hayley to help find him, but right as they begin their search, his body is found stabbed to death in the storeroom.
Hayley has no shortage of suspects to interrogate and very little time before the killer adds another victim to the menu in national bestselling author Lucy Burdette's delectable eighth Key West Food Critic mystery, Death on the Menu.
---
What do you think about this review?
Comments
No comments posted.

Registered users may leave comments.
Log in or register now!