"An enjoyable second chance romance!"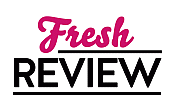 Reviewed by Danielle Dresser
Posted July 23, 2018

Kyra Dixon remembers Will Chase as the handsome rich guy from college, dating her roommate who never treated him well, and honestly, the one who got away. They bonded over their love for classic literature, quoting poetry to one another in quick passing. While Will has gone on to become one of the most successful billionaires in the city, owning an innovative chain of fresh food restaurants, Kyra is working two jobs to make ends meet. Her college years didn't go exactly as planned, but until she unexpectedly runs into Will after all this time, she thought she was relatively content with her life.
Seeing Kyra reminds Will of the younger man he used to be: the one who thrived on learning and researching history. He's immediately smitten and intrigued with the confident and hardworking woman Kyra has become and decides to invite Kyra to his parents' annual garden party that he loathes attending. Spending that evening together leads to more to more hot dates, but Will isn't sure he's ready to commit to Kyra in the way she's clearly ready for and deserves. Kyra, on the other hand, has a hard time visualizing how their wildly different upbringings and current economic situations would ever really work together...
SECOND TIME AROUND by Nancy Herkness is a super sexy second chance romance novel. This blue- collar girl and billionaire CEO have chemistry that is off the charts! Their attraction is immediate and neither denies what they have felt for each other since college, but didn't have the opportunity to act on at the time. There's a cute subplot dealing with Kyra's job working at a youth center, pairing underprivileged youth with rescue dogs. It didn't work on every level necessarily, but it did bring our characters together and show a softer side to both Kyra and Will. I would have liked to have gotten to know more of the people in Kyra's life; Will's family and friends are given more to do, while Kyra's coworkers and friends are only slightly visible throughout the story. Nonetheless, this was an enjoyable and easy to read contemporary romance and a nice start to Herkness' Second Glances series.
SUMMARY
A former love makes a lasting impression in a warm and sexy romance from Nancy Herkness.
Kyra Dixon, a blue-collar girl from the boondocks, is dedicated to her job at a community center that matches underprivileged kids with rescue dogs. When she runs into Will Chase—Connecticut blue blood, billionaire CEO, and her old college crush—she's surprised that he asks a favor from her: to be his date for his uptight family's dreaded annual garden party. If his parents don't approve, all the better.
Kyra's not about to say no. It'll give her a chance to be oh-so-close to her unrequited love. What begins as a little fling turns so mad hot, so fast, that Kyra finds herself falling all over again for a fantasy that won't come true. How can it? She doesn't belong in Will's world. She doesn't want to. But Will does want to belong in hers.
All he has to do now is prove it. Will is prepared to give up whatever is necessary to get what his heart most desires.
---
What do you think about this review?
Comments
No comments posted.

Registered users may leave comments.
Log in or register now!