"A warm mix of bitter sweet family secrets"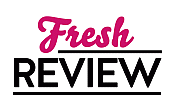 Reviewed by Bharti C
Posted July 6, 2018

Romance Contemporary | Women's Fiction
HOW TO KEEP A SECRET by Sarah Morgan is about a family, three generations of women tied to each other through blood, but more importantly by secrets.
In this warm, bubbling with quiet nerves story we meet Nancy, her daughters Lauren and Jenna, and her granddaughter Mackenzie. The sisters with a couple of years between them have a relationship worthy of being actual twins.
Nancy bound by secrets, heartbreak, and wounded self esteem is a complex character. Add to it she is an artist, pillar of the community on Martha's Vineyard where she's lived all her life, as have her ancestors. I can't say I enjoyed or loved her character as the story mainly focuses on the sisters and Nancy takes center stage only towards the end. I will say she is a smart woman, knows herself well and embraces her mistakes as well as her achievements. She is the type of women we see around us, all bright and shining, confident but with secrets of her spouse dimming her brightness. What makes her a strong character at the end of the day is how she redeems and liberates herself of the past. She even gives love a second chance which was simply amazing.
The sisters have a strong bond, entwined together by their love for each other, secrets, and a crazy dynamic of a wild cat and a scaredy cat together. The grown up versions are more reversed, but that soon changes as tragedy and death brings them back to the Vineyard, the place embedded in their lives and secrets.
Then there is Mack, Lauren's daughter, whose teen angst adds another layer to the family dynamic. It's a pleasure seeing her being a typical teen with glimpses of developing maturity.
The men, ah! Scott, though not a major role, I loved him from his introduction as reckless and irresponsible. Greg, too, is a sweetheart and well paired with Jenna.
The story sees the girls grow up, have a life of their own, coming full circle, and sorting their relationship with their mother, who was essentially emotionally absent from their childhood.
Secrets are at the heart of the story and there is no doubt that the story revolves around the family's past and its long living impact on their present.
HOW TO KEEP A SECRET is a story with well written characters, touching prose, and wonderful and introspective moments, which I enjoyed. The mix of touching emotions, well placed moments of romance, and some crazy teenage drama makes this a wonderful read.
SUMMARY
When three generations of women are brought together by crisis, they learn over the course of one hot summer the power of family to support, nourish and surprise
Lauren has the perfect life…if she ignores the fact it's a fragile house of cards, and that her daughter Mack has just had a teenage personality transplant.
Jenna is desperate to start a family with her husband, but it's… Just. Not. Happening. Her heart is breaking, but she's determined to keep her trademark smile on her face.
Nancy knows she hasn't been the best mother, but how can she ever tell Lauren and Jenna the reason why?
Then life changes in an instant, and Lauren, Mack, Jenna and Nancy are thrown together for a summer on Martha's Vineyard. Somehow, these very different women must relearn how to be a family. And while unraveling their secrets might be their biggest challenge, the rewards could be infinite…
Heartwarming and fresh, Sarah Morgan's brilliant new novel is a witty and deeply uplifting look at the power of a family of women.
---
What do you think about this review?
Comments
No comments posted.

Registered users may leave comments.
Log in or register now!