"An amusing tale of prickly would-be lovers with adventure and a murder mystery thrown in!"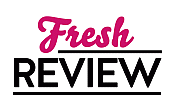 Reviewed by Miranda Owen
Posted June 26, 2018

ONE FOR THE ROGUE is the fourth book in the Studies in Scandal series by Manda Collins. This is an excellent book for readers who enjoy the enemies-to-lovers trope. Gemma Hastings and Lord Cameron Lisle are both geologists. Because of the time period they live in, it is often difficult for Gemma to get people to take her seriously as a scholar. ONE FOR THE ROGUE explores gender politics, the pitfalls of romance, while set against a murder mystery backdrop. All of it makes for an entertaining story that, like all the previous books in this series, had me reading late into the night and into the early morning hours.
Gemma and Cam get off on the wrong foot when she believes he is insulting her intelligence. Things devolve quickly into a very heated exchange, making a romance between them seem highly unlikely. The Beauchamp Lizard changes everything. The Beauchamp Lizard is turning normally mild-mannered geologists and assorted fossil-hunters into a cutthroat group of thugs. Suddenly the quiet little English village of Little Seaford gets an Indiana Jones makeover. Once a pompous fossil-hunter is murdered and Gemma starts investigating, she somehow finds herself in a fake betrothal to Cam. I love a good fake relationship-turned real story, and the flirty bickering between Cam and Gemma goes from amusing to foreplay quickly. Once Cam's feelings for Gemma grow, it becomes his mission to ease her fears that marrying him would mean losing her autonomy and identity. Cam also has to deal with the emotional baggage he's taken on from witnessing the confusing relationship his parents had. Once this hero and heroine work through their personal issues, they realize what a good team they make.
ONE FOR THE ROGUE is an amusing tale of prickly would-be lovers with adventure and a murder mystery thrown in. Manda Collins does a good job of weaving the friendships and family relationships throughout ONE FOR THE ROGUE without taking the focus of the main romance. I hope to read about the last single Lisle brother in a future book. I look forward to reading Manda Collins' next historical romance.
SUMMARY
Geologist Gemma Hastings has no interest in pursuing romance—and no patience for Lord Cameron Lisle, an esteemed fossil hunter who has a way of always honing in on her territory. . .annoyingly handsome though he may be. But when a shocking attack puts Gemma in very real danger, she may have to accept Lisle's offers of protection. Even if that means entering into a dangerous flirtation. . .
Lisle was once amused by Gemma's dedication to her work. But now that he understands how much he's underestimated her—a woman whose beauty is matched only by her genius—Lisle is desperate to prove his respect…and prove himself worthy of her. But is he too late? A bitter rival, desperate to steal Gemma's scientific findings, is still at-large. Can Lisle help uncover the culprit and keep her safe—forever, in his loving arms?
---
What do you think about this review?
Comments
No comments posted.

Registered users may leave comments.
Log in or register now!